Ghost Towns
With over 80 ghost towns listed on the national register, Oregon holds the nations top spot as the ghost town capital.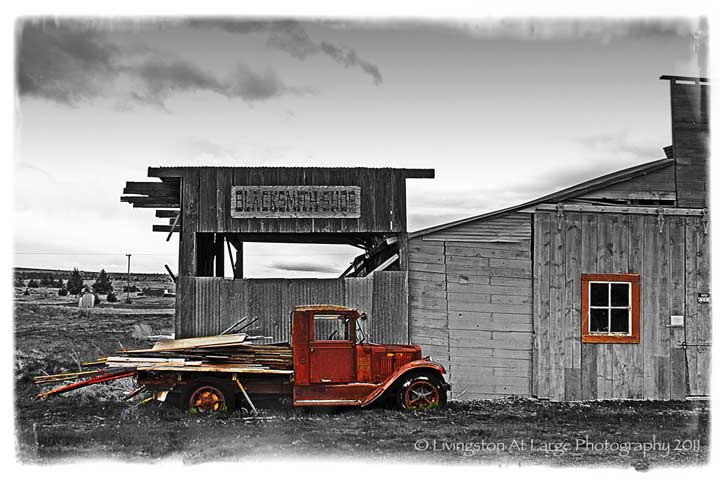 The buildings in these little towns are a fun place to practice HDR photography and a great place to chat with locals to get personalized accounts of the history.
Some, like towns in southern Oregon were big mining sites, some lumber towns, some like Shaniko, wool centers of the world and some, like Antelope were on the stage routes to the others.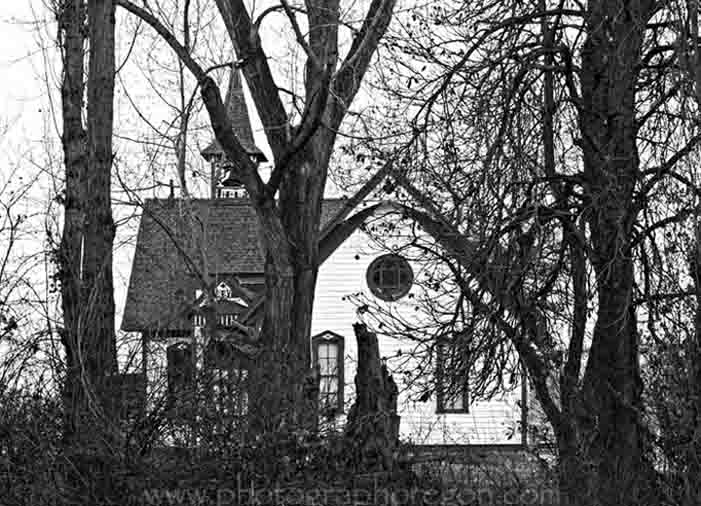 Many of these iconic towns are still populated with residents but some are just spots in the road with a stray boards as sad reminders of brighter days.
What qualifies a location as a ghost town you ask? Well.. I read somewhere that it has to have a certain percentage less of residents now then it did in it's heyday (in some cases no residents)….but I've searched for hours and I can't find this criteria now. So lets just say. They apply and get accepted based on some set of government regs and call it good :)
It takes me quite a bit to do the pages for these historic towns, because I get sucked into the history of each town. (Usually making me want to go back and see more….at some point I'll learn to read up beforehand, but of course I often stumble into them as I go.)
I would say so far my two favorites are Shaniko and Antelope just by the nature of the personal tour guides that appeared and made our day. As friendly as those residents have been, I have no doubt others will touch our hearts as we make our way to them.
At some point, I hope to get to enough towns to break this page down by region, but for now, I'm going with alphabetical.
Antelope, Oregon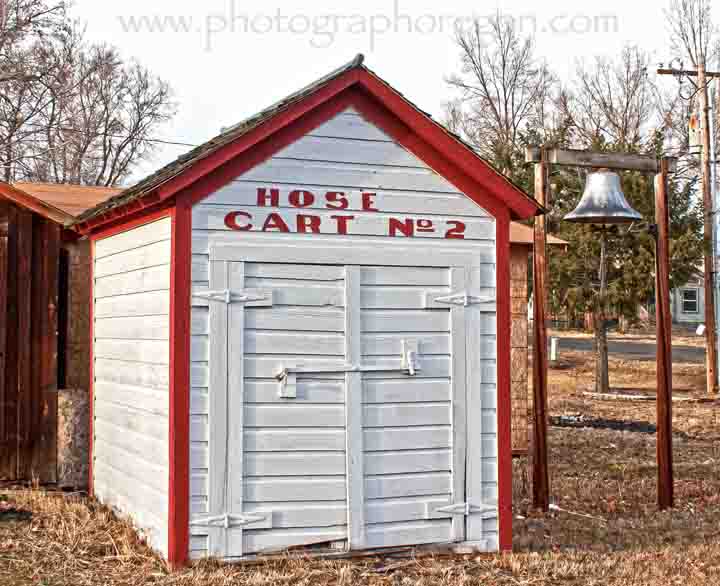 Our first day in Antelope stemmed from a trip to Shaniko. It was a magical day and is summarized on the Antelope page.
Antelope, Oregon flourished in the 1860s as a mining supply center on SH 218. By the 1870s it had grown to where it needed a post office. 
The original town burned to the ground in the winter of 1894, only one original building was left standing. The town was rebuilt 1/2 mile west to connect with the road to Shaniko and Cross Hollow. The growth and prosperity of Shaniko was the doom of both Antelope and Cross Hollow.
If you've not driven the road between Shaniko and Antelope it is worth it both to photograph the road and the Cross Hollow stage stop.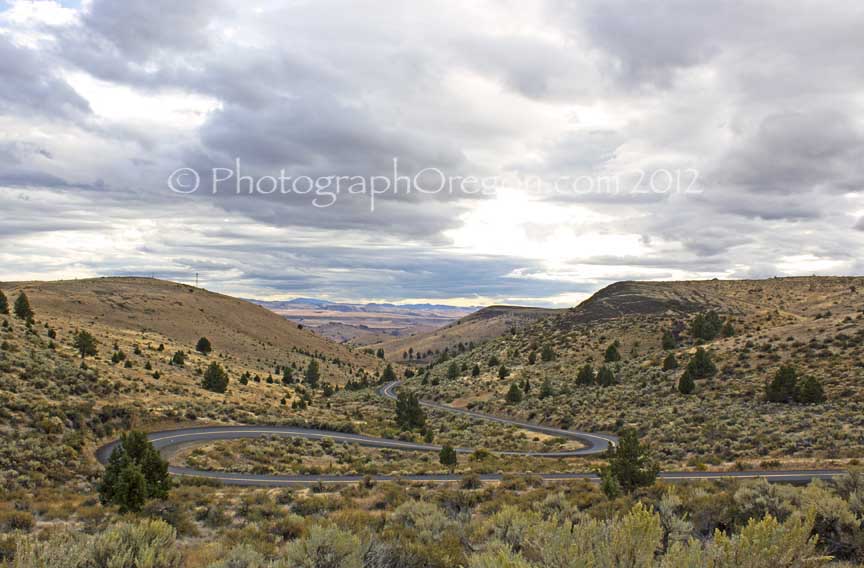 This Cross Hollow stage stop image is part of the Black and White HRD page.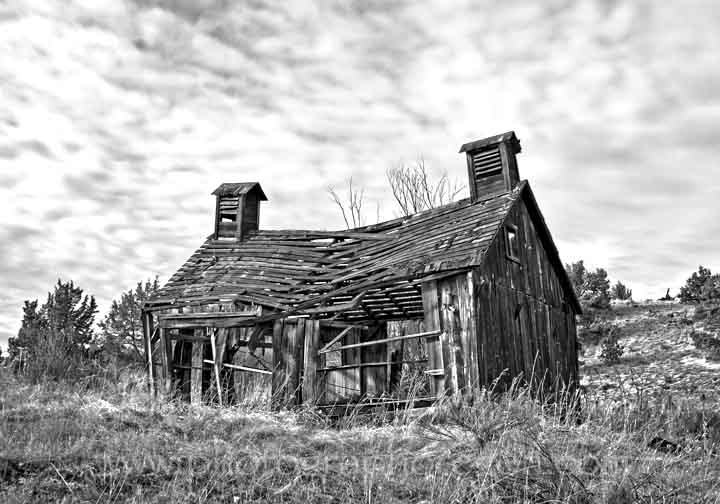 In the 1980s the town had a massive resurgence of population when followers of Bhagwan Shree Rajneesh, who had settled on the nearby "Big Muddy Ranch" and started the city of Rajneeshpuram began to move into the town proper and buy it up.
This was an interesting culture but a controversial time for the area.
Read more about Antelope, Oregon....
Ashwood, Oregon
Ashwood, Oregon located 32 miles northeast of Madras is an unincorporated community in Jefferson County, OR located on Trout Creek. It is one of our 80+ registered ghost towns.
I had had it on my agenda for quite a while and one day when my friend and I needed an adventure we decided this should be it.
Read more about Ashwood, Oregon...
---
Buncom, Oregon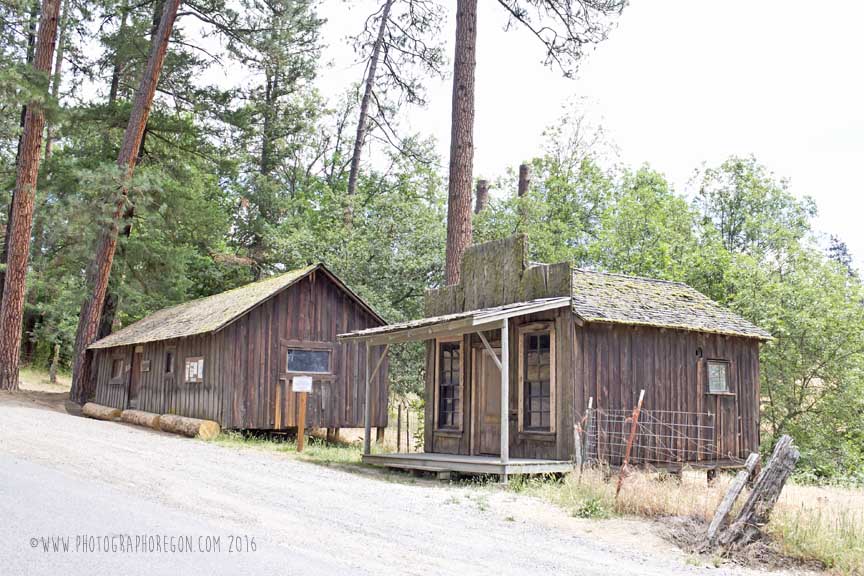 Buncom, Oregon (also spelled Bunkum or Buncombe), is an abandoned mining town near Jacksonville, Oregon. It is located near the confluence of the Little Applegate River and Sterling Creek.
There are three buildings at Buncom, Oregon. They are all that is left of the original bustling gold mining camp settled by Chinese miners in 1851 after gold was found in Sterling Creek and Jacksonville. Gold was not the only valuable asset found there. Minerals such as cinnabar, chromite, and silver were also mined.
Millican, Oregon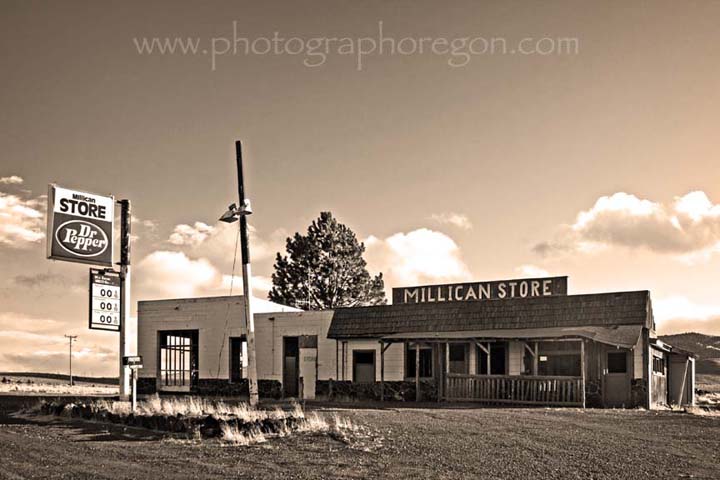 Millican, Oregon is 26 miles east of Bend, Oregon and the closest ghost town to Bend.
Sad to say, I would tell you if you're planning a trip there, drive by, wave and check it off your list. 
Snap a picture from your car because really, for the most part, this is it anyway…..and head on down to Brothers, which should be a registered ghost town but isn't. Still, Brothers was once homesteaded by Klondike Kate and the people are nicer. I once delivered a 40 yr old donkey there to a lady willing to give her a loving home.
There is some good Oregon rock art, pictographs, in the area. When I get to that section, I'll add them.
I'm only adding it to the page because you might see it on a list somewhere and think of going. Not all my news can be good :).
Read more about Millican, OR...
Mitchell, Oregon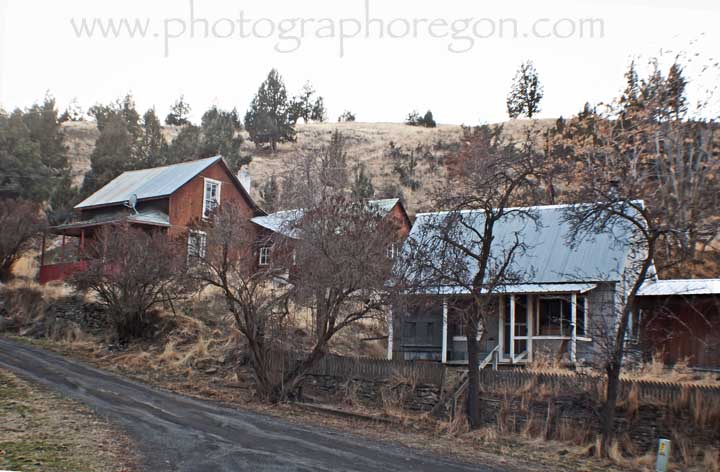 The town of Mitchell, Oregon came about because of the mail. To me it's always been the gateway to The Painted Hills.
Because of the gold was discovery at Canyon City a mail route to was needed to the Dalles on the Columbia River. 
Most of the gold from Canyon City was being shipped to Portland via Sherar's Bridge and over the Barlow Road or to The Dalles using the mail route. Because of Indian attacks along the latter route mail route, the U.S. Government improved the trail to allow for the movement of soldiers to base camps along the way. This route became known as The Dalles-Canyon City Military Road. 
The town of Mitchell was named after J. H. Mitchell, a former U.S. Senator from Oregon. It was a stopping place along the mail road. 
Read more about Mitchell, Oregon...
Shaniko, Oregon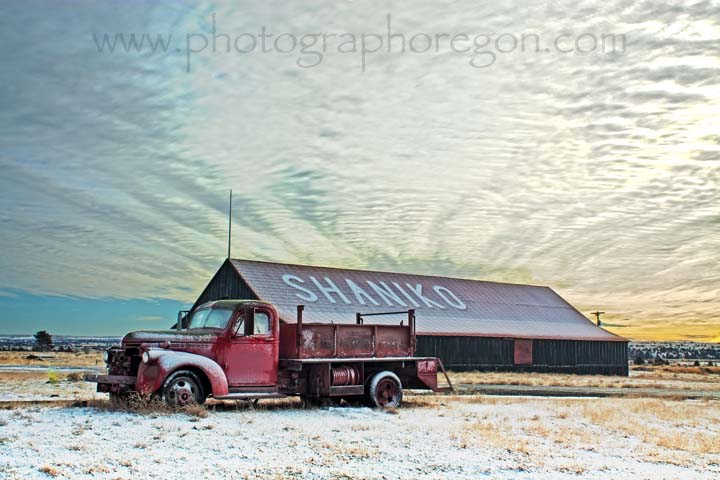 Shaniko really does hold the title of "Oregon's Best Known Ghost Town".
Located in Wasco Co. on highway 97, 36 miles north of Madras, and 58 miles south of Biggs, this early 1900s wool shipping center still sports a lot of activity and some great buildings and vehicles of the old days. If you're lucky, like we were you'll find a friendly local to show you around.
There are a lot of great old ghost town buildings in this quaint little ghost town to photograph. HDR and artistic treatment heaven! 
I'd been here many times. The first time I saw no one. The second time I met two ladies, one who had the bathroom key and another who ran the candy store (of course :).
The third time I was with my husband and Autumn Eden, who was visiting us from California. We were out on a photo safari. That day we hit the ghost town jackpot in the form of Sid, Ziggy and Trixie (the basset hound). 
Sid, truly a character and a Shaniko gold mine of information, opened lots of cool places and personally toured us around town. We got to see the new fire engine, the old fire engine, the machine they used to cut the checks to the wool sellers on, the jail (noose and all), the old schoolhouse and a host of other town icons. All along we got a running history of the town. It was one of the best days ever. 
Read more about Shaniko, Oregon...
Waldo, Oregon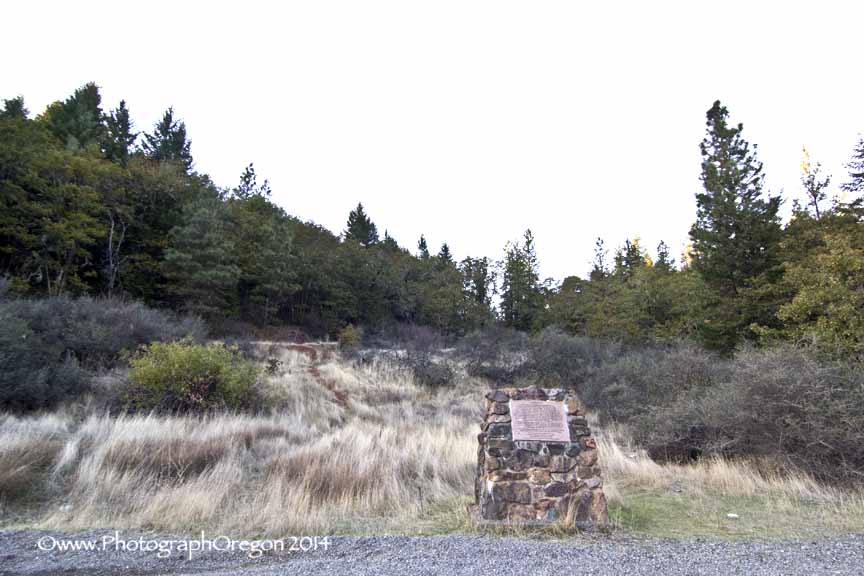 The former town of Waldo Oregon is located in Josephine county on Waldo Road approx 3 miles east in an area that was actually once part of Jackson county. There on the side of the road lies the landmark for the ghost town of Waldo. That's all that is left besides the cemetery.
On the day we went it was rainy and the cemetery was inaccessible.
Read more about Waldo, Oregon...
Whitney, Oregon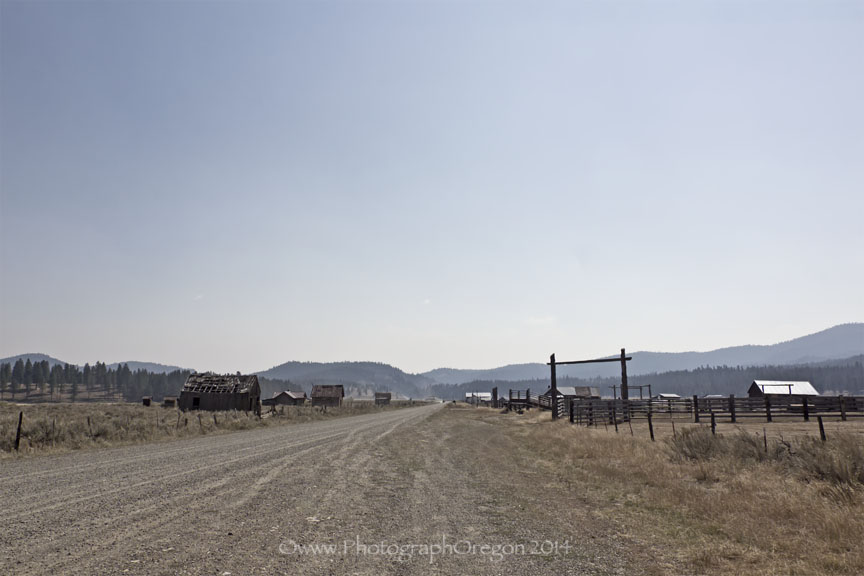 We found the ghost town of Whitney, Oregon by accident.
On our way to Sumpter we were just driving along on Highway 7 and spotted what looked like an abandoned town, of course we went in.
As we drove down "The main drag" (the only drag) we saw a lot of abandoned places.
A few appeared to have people still living in them. 
It was a fun little find and in something other than full sun, would make for some interesting photography.
Read more about Whitney, Oregon.....
---
---
---
---

---