Southern Oregon Ghost Towns
Oregon has more ghost towns than any other state with over 80 listed on the register. There are four listed in Southern Oregon. The buildings in ghost towns are a fun place to practice HDR photography.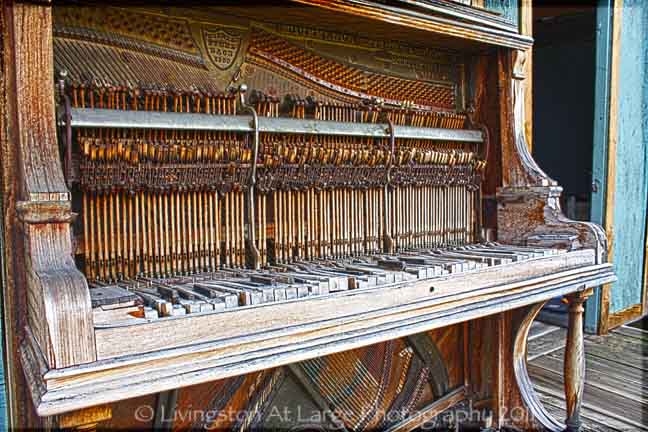 Jacksonville, Oregon

Jacksonville, Oregon is one of a handful of places in the country where the entire town is listed on the national historic register.
It was was the site of one of the first placer gold claims in the area following the discovery of gold deposits in 1851–1852.
Holding its gold rush roots from the 1800's, it is one of few towns designated as a National Historic District in 1966, covering over 100 buildings. There is an old cemetery, museums, and a trolley to view the many historic homes and landmarks in leisure.
In the spring Jacksonville is home to the Britt Festival, a music festival that attracts national names. It is held in the open-air amphitheater. Because of the acoustic qualities of the surrounding hills, the site was selected in 1963 as the popular venue for this event.
Jacksonville Chamber of Commerce
---
Kerby, Oregon

Kerby is a former gold mining five miles south of Selma.
Kerby was established around 1850. It was a booming gold mining camp through the 1850s home to some 500 people.
Although the current population of the Kerby area reported by the 2000 US Census was 400, it is listed as a ghost town, because of the amount of historic buildings left from its gold-mining days.

---
Placer, Oregon

Placer was established in the early 1900's as a supply center for the Tom East and Upper Grave Creek mines and was on the stagecoach line between New Leland and the Greenback Mine.
The Greenback Mine was noted as the richest quartz mine in Oregon by feet of tunnel mined.
You need a 4x4 vehicle to get to Placer.
---
Golden, Oregon

Golden is another abandoned mining town located on Coyote Creek in Josephine County.
Coyote Creek was first settled in the late 1840s when gold was discovered. Most of the original white settlers left when gold was found in the Salmon River nearby in 1850.
Chinese miners took over the abandoned mines soon after the settlers left. Several years later, the Chinese were driven back out when the white settlers returned from the Salmon River gold rush.
The church was rebuilt in 1950 and the general store, carriage house, and several homes are still standing today waiting for ambitious photographers.

---
More info on Oregon ghost towns
---
---