Oregon Churches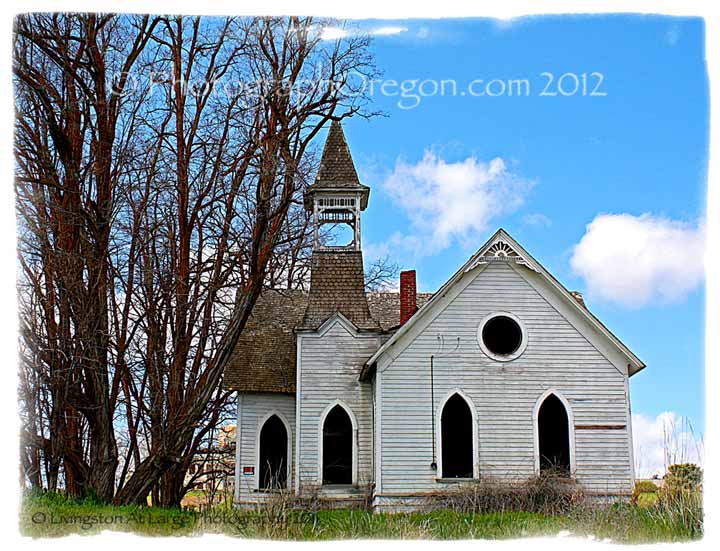 All over Oregon churches are nestled in the pines, out on the desert plains, and in the heart of the towns, there are beautiful little churches. Some are long abandoned and some are active little parishes.
Often we stumble on them as we are headed someplace else but sometimes, like the Simnasho church, I hear of them and go seek them out.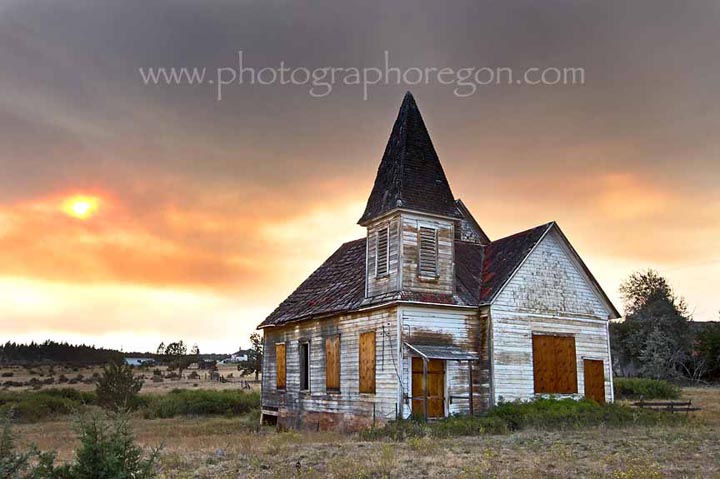 Each seems to have it's own charm and story. (Or in some cases they don't have a story and are quite the mystery.)
I have them broken down in to two categories, Abandoned Oregon Churches and Active Oregon Churches. I have many more active churches than abandoned at the moment, however, I know there are many, many more out there please feel free to point the way.
Both pages have a spot to add your own pictures and adventures!
Abandoned Churches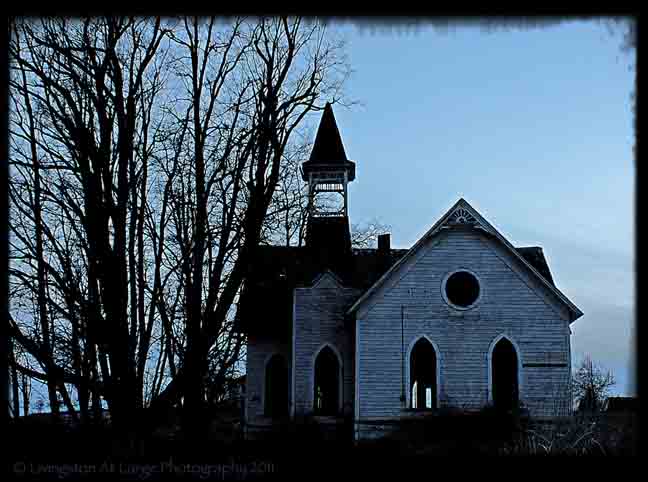 The most photographed church in Oregon, the Grass Valley Methodist Church, happens to be on the abandoned list.
There are many others out there that I'll be catching up with as we go along.
As far as these churches go, most are just "out there" but some are very well known. If you ask in one town, most of the time you'll get directions to the next one.

Be careful about going inside, many are posted "No Trespassing". You can see from the ever-changing graffiti in the Grass Valley church, that warning is often ignored. (Really…who graffiti's a CHURCH wall.)
It is likely they are posted for your safety as often times churched had root cellars or basements and now have bad floors and apparently graffitiers can't read. I can tell that mostly they can't spell...
Click here to read more about the Oregon abandoned churches.
Active Churches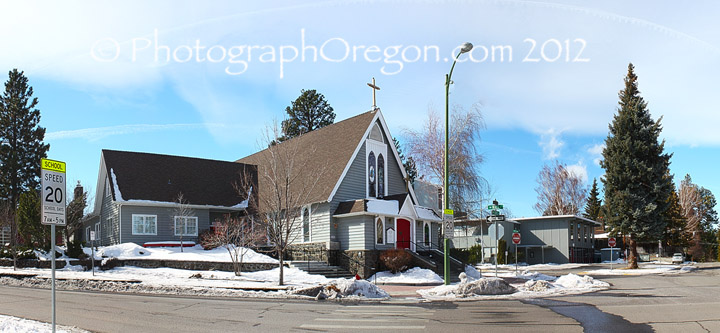 God is alive everywhere. I found in Europe that even the local town cathedrals that are thousands of years old often have a vibrant, active congregation with bright fliers and announcements taped to the old stone walls.
The same is true with many of the tiny vintage churches of Oregon. Well maintained and loved they are everywhere and their people are generally happy to show you the inside and let you photograph. Actually, I've never had anyone say no!
Sometimes if I know I am going way out to a place that is active, I'll call and make arrangements to photograph the church. I get more history that way. Sadly, most of the time I am wayyyyyyyy out there….and I just stumble on them.
I'm still putting this page together so it is currently unfinished (I suppose in some ways it will always be unfinished).
Click here to read more on great active Oregon Churches....
Residence Churches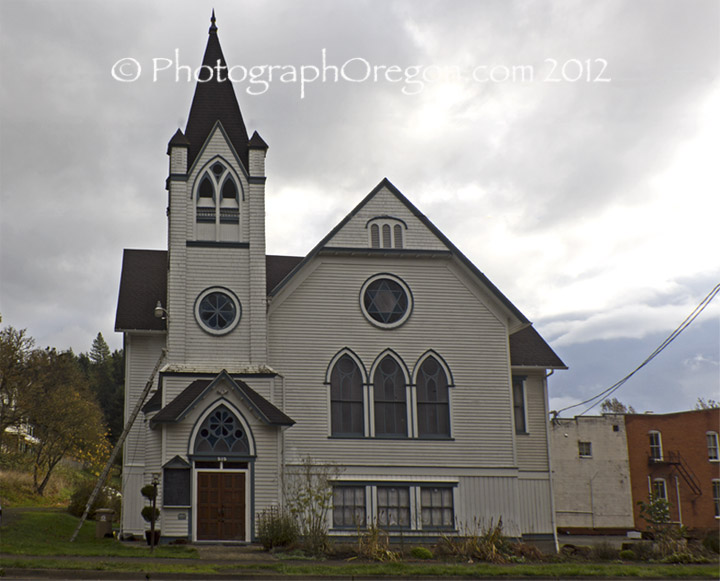 When I first started this page it never occurred to me that I would need more than "Abandoned Churches" and "Active Churches" until I ran across two churches in a row on the same day that were neither.
These church are private residences. I only briefly met the people who live in one of them.
What an interesting place that must be to live. I should have thought of this as I have a friend in my writers group who grew up in a former church in San Francisco and her stories are pretty funny.
One Saturday morning when the kids (of which she was one) were still in their jammies and watching cartoons, a whole wedding party showed up at their front door. The actual church was many blocks away and all the invitation had the old address on them.
The bride was so distraught that my friend's father, who was a crazy artist and a licensed minister for some form of church, brought them in, set it up, had the jammied children bear rings and flowers, officiated and then served pancakes to everyone.
I'll have this page up and going soon.
---