Photography Equipment Rental
Digital Photography Equipment Rental is a FANTASTIC thing!
We want it all, but unless we are really wealthy, (and if you are, can you adopt me?) we can't actually have it all. Renting is the next best thing. It is easy and very reasonable.
I really wanted a nice lens to take to Alaska. I was whining a couple of weeks before the trip that I had not made enough money to buy one, when my husband said, "I thought you were going to RENT one."
OH! Right! I forgot all about that! I got right online and solved that issue.
I was so happy I took a picture of my new friend in my living room.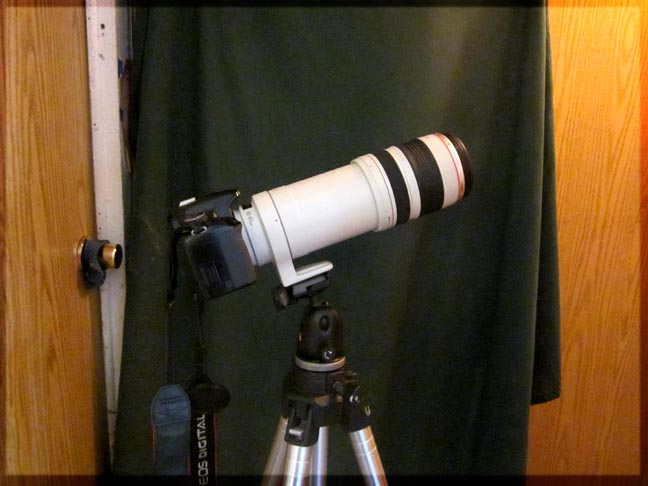 I went to Alaska via cruise ship, where I pretty much made friends with every photographer in my little ship city. I was carrying around the 100-400 Canon L series IS lens I had rented for the trip, which looked like a giant thermos hanging off my camera, and everyone had to ask about it. Pretty soon I was "The girl with the giant lens." Since it was insured, after we got to the Hubbard Glacier, and the Fortress of The Bear when I had the lens on a tripod, I let anyone with a Canon that wanted to, hook on and snap a few shots, a good time was had by all and people gave me chocolate!
I was amazed how many people walking around with high-end cameras didn't know photography equipment rental was an option, that high end lens rental as well as camera bodies and all kinds of other digital photography equipment is available for a very reasonable fee.
What a way to go. For $152.00 (rental, insurance and 2 day shipping both ways) I had the lens for 11 days. Actually, I had it for 14 days because they sent it three days early, which they do not charge for, and I made good use of that bonus time.
I found this buck wandering the neighborhood and, since I had it, felt the need to test the lens.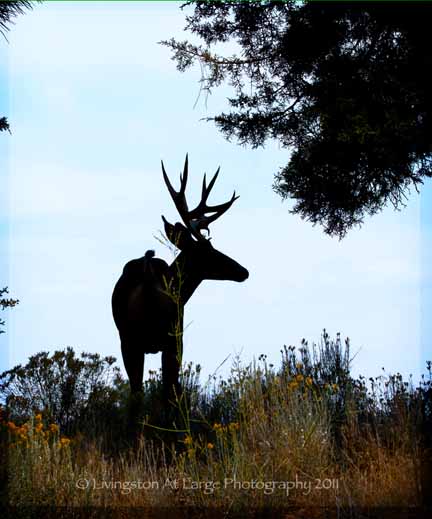 Other than having a professional grade lens for a trip of a lifetime, by using the photography equipment rental process I learned a lot about whether or not I wanted to own that lens. (YES!). I was a little worried that it's 3.4 lbs would be too much for handheld shots while whale watching and the like. For me it was not, for some people it would be.
I did come to the conclusion that I might go after the Canon 28-300 3.0 L IS lens instead and rent the Canon 100-400 lens again should I feel the need not to get eaten by a bear.
This bear was about 60 ft away and it was nice to have that long lens!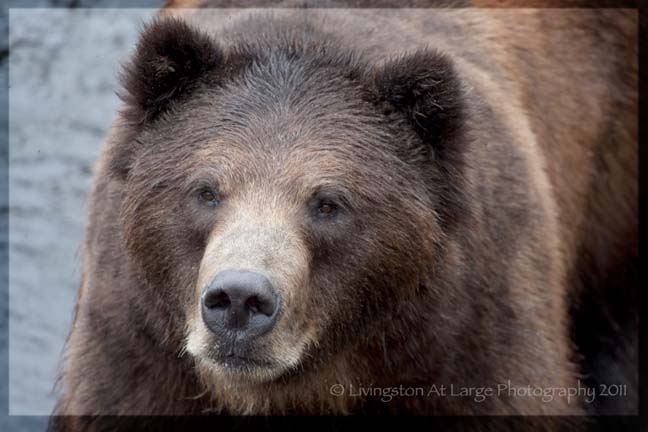 LensRentals.com

I rented the lens for Alaska from www.lensrentals.com.
They were prompt and very personal. I joked with the staff via email and never once felt like I was part of an automated process.
I placed my order; they confirmed it, charged my card and sent the lens via UPS 2 day. It arrived well packaged with all the return packaging and instructions.
I left the lens cap out visiting with the whales in the Auke Bay and found out that the insurance only covers damage and loss of the lens, but not of accessories. Still, the lens cap replacement was $7, which I considered very reasonable (and they were nice about it).
If I had had more available money at the time I would have rented a Canon 7D digital camera to see if I liked it too, as I am considering buying one.
ATS Rentals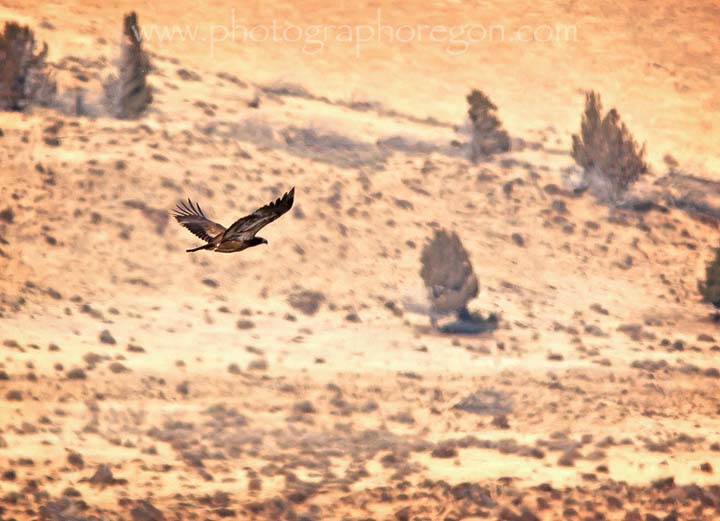 Since I had such good luck with lens rentals, recently I got a rental lens from ATS Rentals. I wanted to try the 400MM with a teleconverter for a big birding trip. ATS Rentals is super nice and personal to deal with and I wanted to try another company for you.
ATS Rentals takes great care every step of the way to make sure you're happy. Also, if they have the lens available they'll send it a few days early so you have more time to get familiar with it. Its just a nice gesture that will keep me coming back!
Their ATS Rentals Facebook page is a blast and lots of people share photos they took with the equipment they rented.
They had a great supply of all kinds of photography equipment rentals available.
Here are some more of the bird images I got!
Once they know you then you get listed as a paperless customer and everything is super smooth online.
---
I can't say enough good things about photography equipment rental. It was awesome and it made a huge difference in the quality of the images I brought home. The lens rental will surely pay for itself (and I can write it off.)
Here is a link to a place that reviews several companies that rent photography equipment.

Photography Equipment Rental Companies Reviewed
---