HDR Photography
HDR photography (High Dynamic Range) seems to be a somewhat controversial topic in the photography world. At this point, people either love it or hate it. I have a love/hate relationship. Sometimes I think it is amazing and sometimes I think it is awful, mostly it is a random judgment piece by piece….
….and when you first play with it, it's addicting.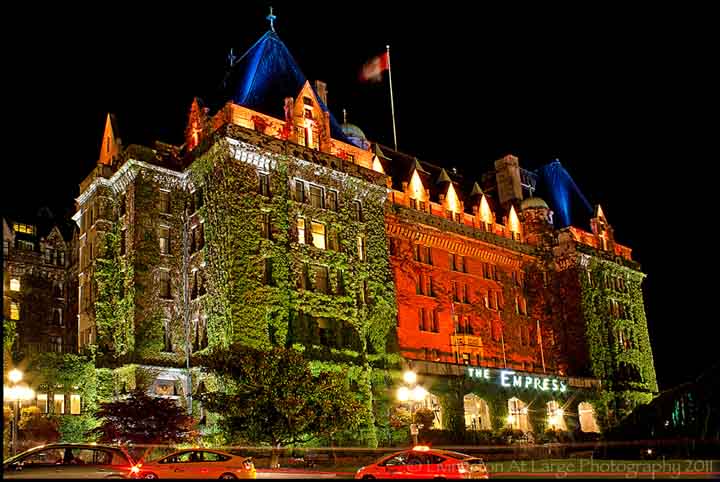 I think, I'm fonder of HDR photography when it involves machinery, cars, old buildings and the like other than just random landscapes. Except, on some landscapes it is amazing so….what can I say, it's certainly a personal preference. There is a fine line between "Lovely" and "Lizard Vomit".
The controversy comes in with…is it photography, or is it art? I'm not going to start that topic but I'll let you chat about it in the content forum.
So, what is it? Simply, HDR photography is a blend of photographs that are exposed at different values. I have a Canon so I usually bracket three shots with the auto bracket setting. So, I get one mid-range, one at -2 and one +2. Nikons, from what I've heard can bracket five shots. If you are careful, you can do this hand-held, but a tripod is always preferred.
How do you do HDR Photography?
Whichever program you are using, or if you took Sean Bagshaw's Extended Dynamic Range Workshop (which I HIGHLY recommend) and are your own program, involves blending those bracketed images to get the best of the range of highs, lows and mid range lighting.
If I am being lazy I use my Photoshop CS5 HDR options, but I usually decide I don't like it and revert to the XDR I learned from Sean.
There are several programs out there that have free trials. At the bottom is a great review of some of the popular ones out there.
Oregon has many places that are prime venues for HDR photography experimentation, like The Oregon Cinnabar Mines.
Oregon Mines
This is an example (IMHO) of overdoing it. Some people though, really like this surreal effect. I have my days.
One of the things to remember is that HDR processing tends to make old things look older. It's cool on buildings and such. Grandma, however, will probably not appreciate it being applied to a photograph of her. Every single line gets enhanced and she will look like an apple doll.
Interiors seem to benefit in the drama department with a little (or a lot) of HDR processing.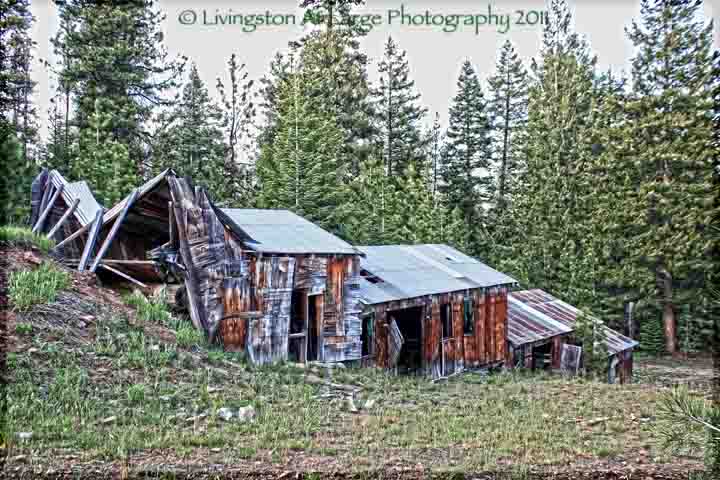 Abandoned Buildings, Lighthouses and Covered Bridges
Sometimes you see something and it screams HDR photo to you. I saw this house on a side street during a drive through town where I don't normally go. I had to go back and shoot it just for the HDR potential. In this case of this house, I really over did it because that is what I wanted.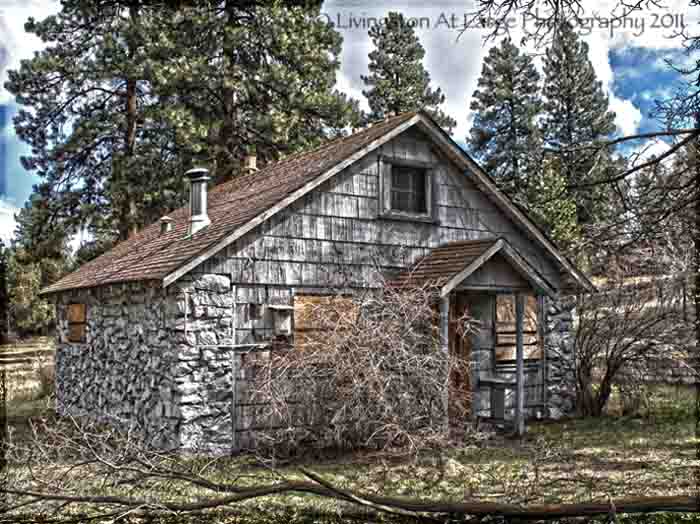 Lighthouses make for great HRD fun
as well as Oregon's covered bridges
…especially the interior construction!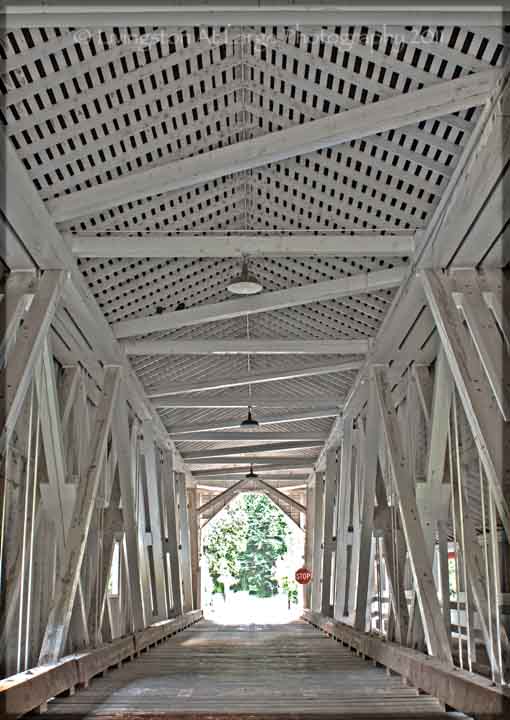 Sometimes the lighting in landscapes demands some extra help from bracketing. In particular, dramatic skies lend themselves well to HDR Photography techniques.
Places like Smith Rock with it's textured rocks and dramatic skies lends itself well as a landscape format for HDR photography.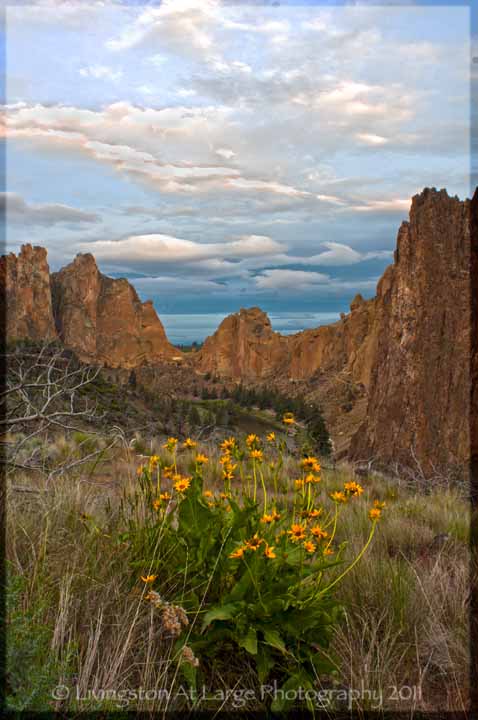 Single Image HDR
Photoshop CS5 has an option for single image HDR (This, is why I sprung for it after I bought PS Elements 9) I HAD to have that option.
I don't know if other programs have that option, if they do please talk about them in The Content Forum!
In CS5 it is here:
Image>>>Adjustments>>>HDR Toning
This option does its best with a single image, which, of course is what you need when you came home with a bunch of images that you didn't get a range of exposures with. You only have ONE (hence the "single image" name).
It is certainly enough to get you hooked and make you start bracketing everything.
---
There are a LOT of HDR tutorials out there. Here is a link to a review/comparison site.
Review of HDR photography processing programs
---