Seasonal Oregon

Welcome to seasonal heaven!
One of my favorite things, I might have to say actually "My favorite thing" about living in Central Oregon as a Southern California transplant (shhhhh….), are the changing seasons.
In Southern California we had summer, fire and rain season. Nothing much changed other than, it's wet, or on fire.
Oregon however, WOW! Lovely color/season changes. Everywhere…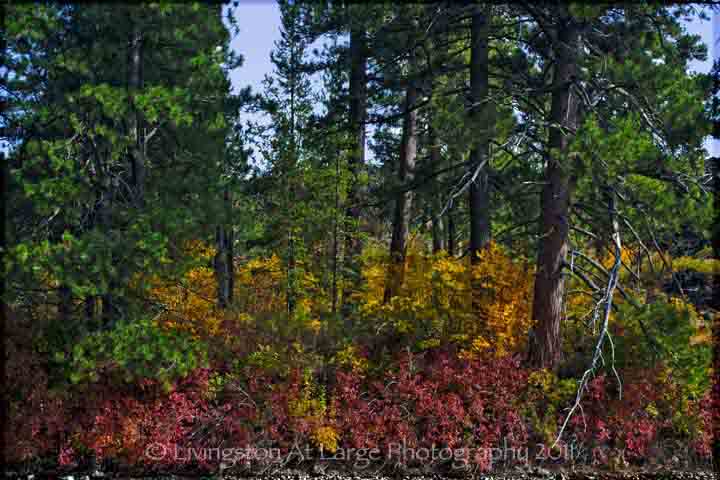 We can start with spring, which in my yard means "Deer Feeding Season". My tulips all come up and my yard fills with deer. This year I am planting DAFFODILS (supposedly deer will not eat daffodils) I say that every fall but I haven't gotten around to it. When the days are nice enough to plant, the colors are too lovely and my camera calls me out for the autumn photography.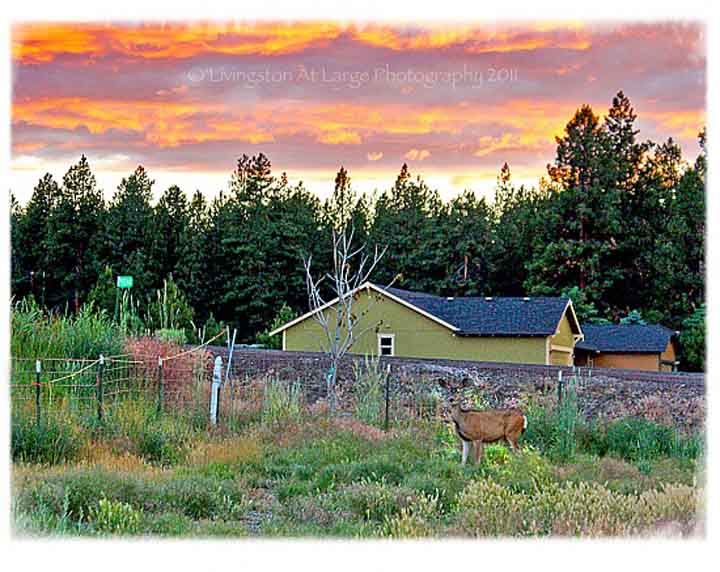 Even though it is not really quite summer for us, we consider that the Pole, Pedal, Paddle is the summer opener. As far as photography goes it is quite a nice seasonal event. So much to work with.
It's a relay race, with six legs that include alpine skiing/snowboarding, cross-country skiing, cycling, running, canoe/kayaking with a sprint to the finish. You can do it all alone or be a part of team or a pair.
Summer also is announced by the opening of the Cascade Lakes Highway. In 2011 I went the first weekend it was open, and had to truck in through heavy snow on June 15 to get in to Sparks Lake. It was worth it. Two weeks later you could drive all the way back to the iconic photo spot!
The lakes open to peaceful summer camping and boating.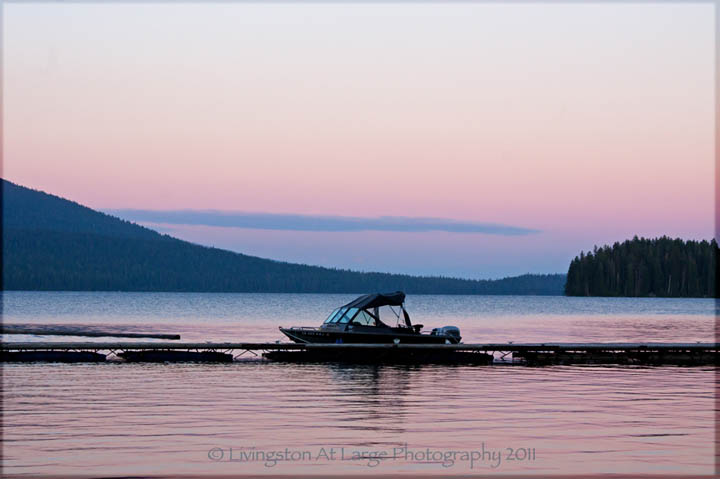 Summer is also waterfall season. The trails are open and the snow is melting in force. this is Sahalie Falls. Remember that safety story, where I almost fell in the water below the falls? These falls, at that roaring time!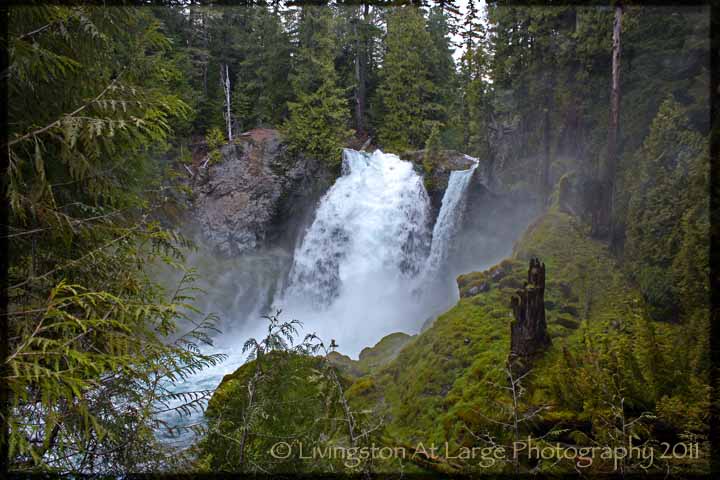 Autumn is when our state really starts to look fantastic. One day is is ho hum, and the next morning ablaze with color. It's breathtaking. The passes are fantastic, but also Drake Park is where people take kids and rakes and pile up leaves to play in.

Regions change colors at different times affording us the luxury of a long time for camera play.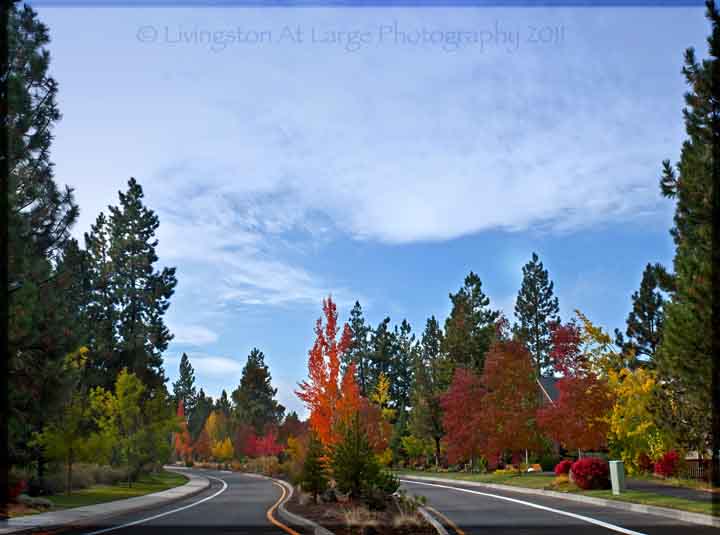 It is also when the mushrooms come out. I particularly love this time of year. I am really into the wild mushroom photography thing.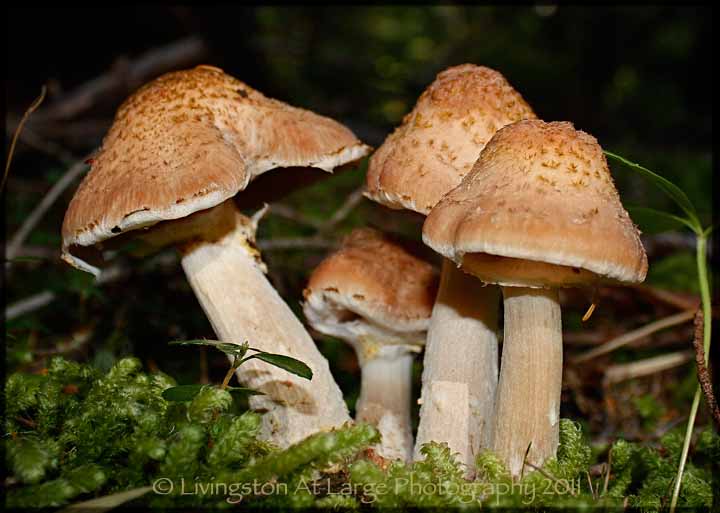 …and then it snows, which to a California girl, brings out the inner child. No one in my family, pets included are safe from snowballs. I just can't help myself.
That silence of the first snow, Oregonians know what I mean. You wake up one morning and you know without looking outside, the silence tells you it's a winter wonderland. It's time for some winter photography. Scenic landscapes and winter sports.
When it's June and it dumps snow …we curse.
….and you can't discuss the weather with a Bendite without hearing the story of when it snowed on the July 4th parade.
(In case you haven't figured out by now...EVERY season is deer season.)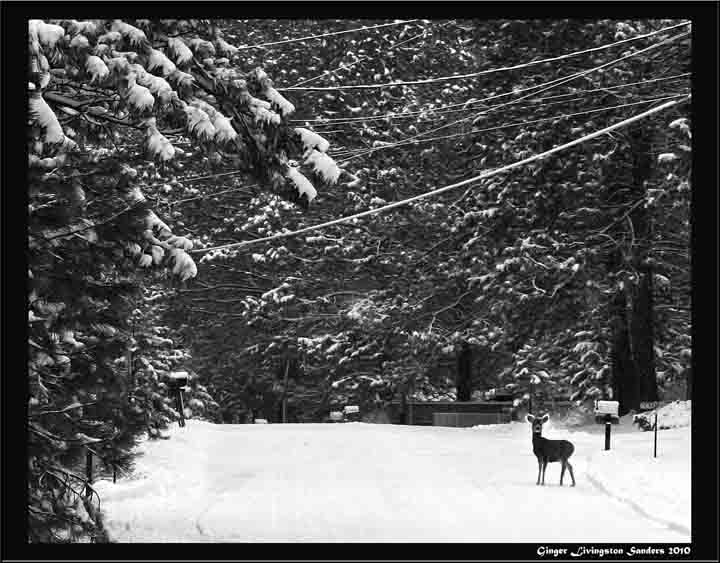 In the winter, when the snow is dumping, what do Oregonians do? We go to the DOG PARK!
This is my new friend Gidget. She was having a really good time chasing snowballs.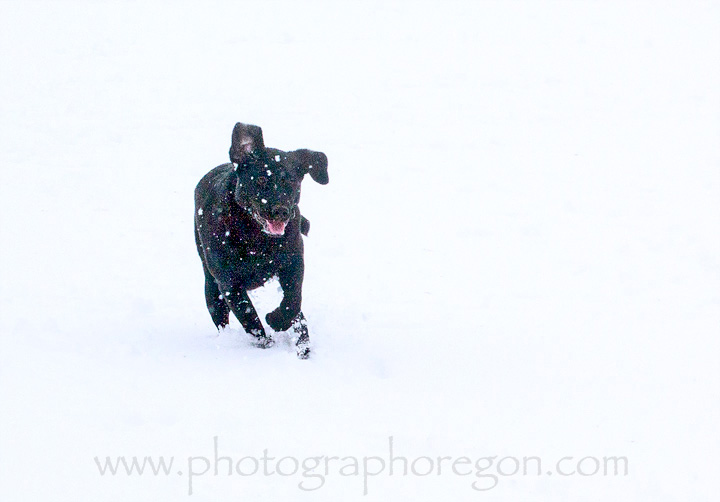 I also work a lot on macro snowflakes. I'm not great at it yet.
Of course that is supposed to require it's own set of expensive equipment and I am trying with a 70mm macro lens and the car windshield.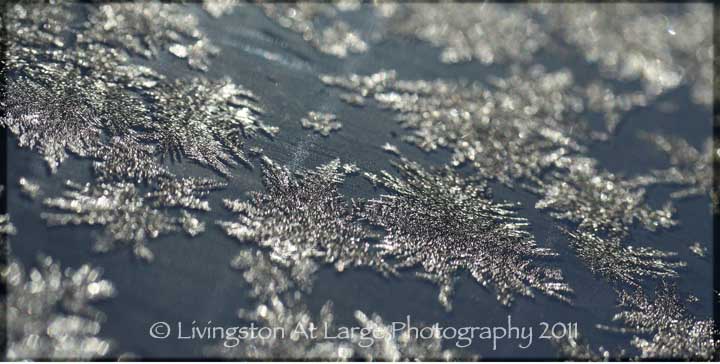 ---
Seasonal Oregon Fall Foliage Blog
---