Central Oregon Page 2
There are so many great things to see in Central Oregon that I need more pages. You should just move here (everyone else has).
Downtown Bend, Oregon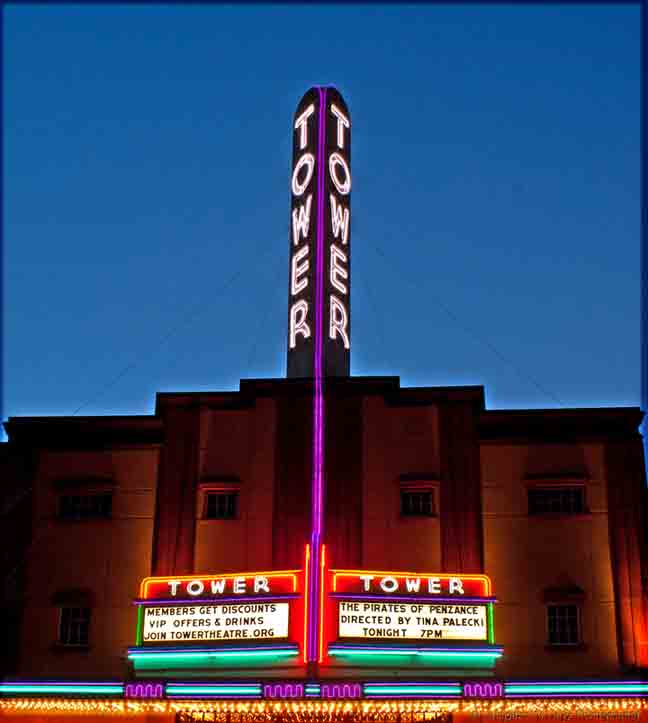 Continuing on with the list I'd like to focus on some things not as organic in nature. Bend in particular, had some great places for night photography, street photography, landmark buildings, as well as some interesting HDR photography possibilities.
Downtown Bend is an area of very mixed culture. There are artists and business folks, homeless people and churches, all blended together in about a 4 x4 block area. Everyone intermingles pretty well.
The Cascade Center of Photography does some great photo walks downtown. If you are coming to town I highly recommend you see what they have going.
One of the icons of downtown Bend, is the Tower Theater. This great icon lends itself to fantastic twilight and night shots. Read more about downtown Bend Oregon ….
The Old Mill District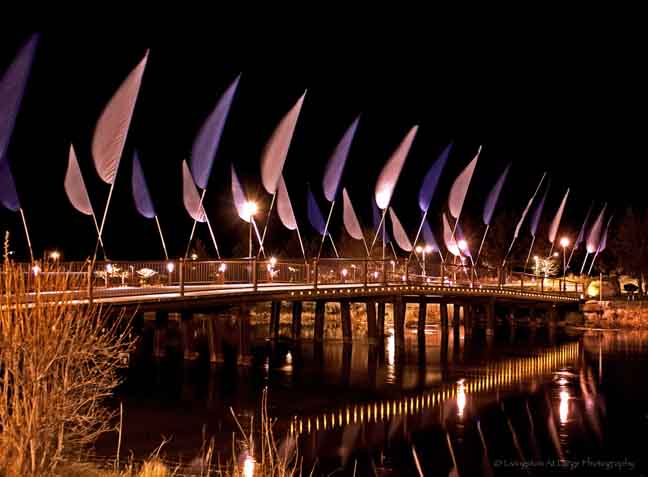 The Old Mill District is home to a large open-air shopping center and movie theater, the fly fishing practice casting ponds, the lighted stacks left over from the actual mill and the place where the Deschutes River passes through town under bridges. Read more about The Old Mill District….

Drake Park and Mirror Pond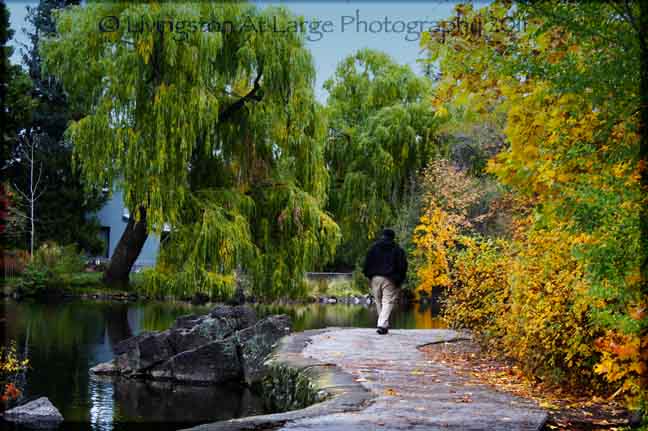 Drake Park, which incorporates Mirror Pond, is located in the heart downtown Bend. An easy walk from the hotels, or with ample parking in many locations all around, this park is the most popular in Bend.
With lots of different trees from giant ponderosa pines to colorful maples, in all seasons this is a great place to capture some stunning photos and practice your digital landscape photography. Read more about Drake Park and Mirror Pond.

The High Desert Museum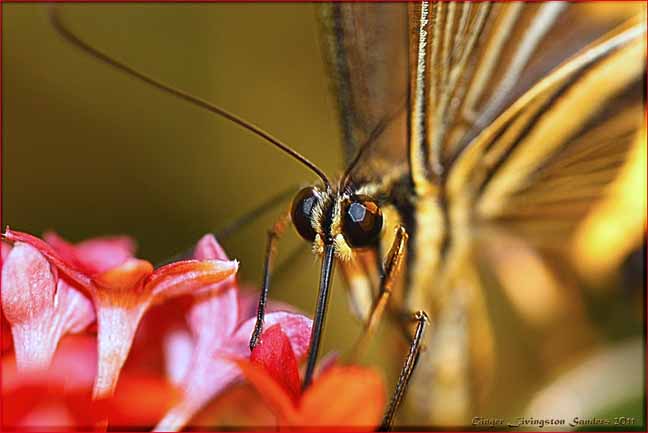 The High Desert Museum, located 1.5 miles from the last exit at the south end of Bend,(Knott/Baker Rd.) is a great place to photograph local wildlife, vintage traditional lifestyles and culture as well as specialty seasonal exhibits like last years live butterfly exhibit. Read more about The High Desert Museum...
Pilot Butte


Right in the middle of the city of Bend, stands a little mountain, Pilot Butte. It has a crazy paved road that winds around all the way to the top. The really crazy people jog it in the mornings. I don't because I am not sure how fast an ambulance could get up there.
From the top of Pilot Butte you can see in all directions around Central Oregon, and on good days, all the way to Mt. Shasta in California. It, of course, is a fantastic site to view the Cascade Mountains and all of Bend. Read more about Pilot Butte...

---
---