Bend Oregon Downtown
Bend, Oregon downtown is an architectural blend of old and new, characters and socialites churches and pubs. Many are interesting and quite photogenic both day and night!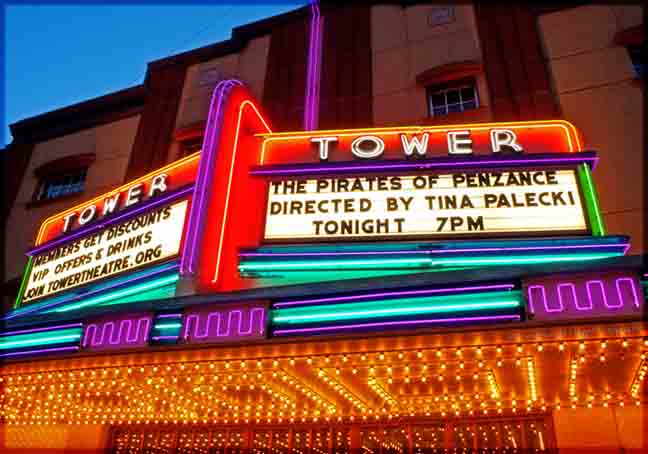 During the downtown Art Walk on the first Friday of every month, the stores give out wine and other fun libations, while local bands play in the streets and sometimes even fire dancers come out. People come in droves to walk around and check out all the new art and music. There are many great photo opportunities to be had.
This bicycle was one of my favorites from an Art Walk night. I had had enough wine to just sit on the sidewalk at ground level and take the shot. No one cares!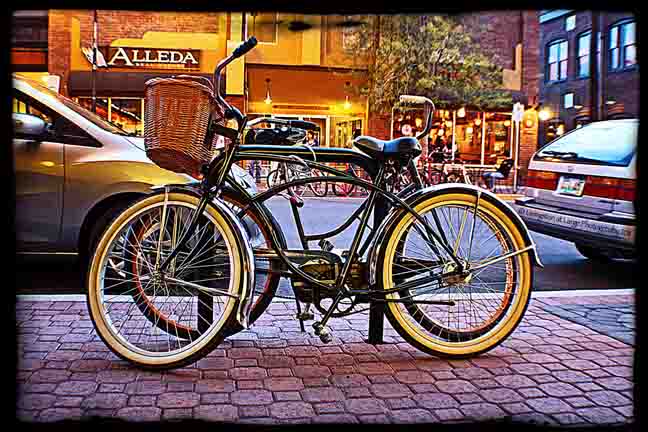 As I said on the front of the Central Oregon 2 Page, The Cascade Center of Photography in Bend, Oregon does some great photo walks around town. Here is a shot from one of those fun evenings.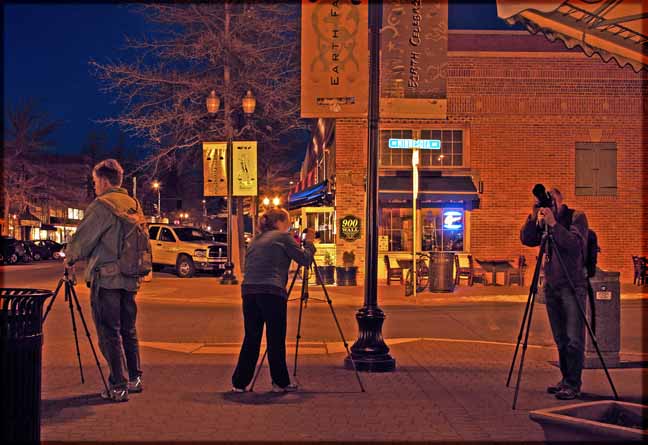 There are quaint little shops.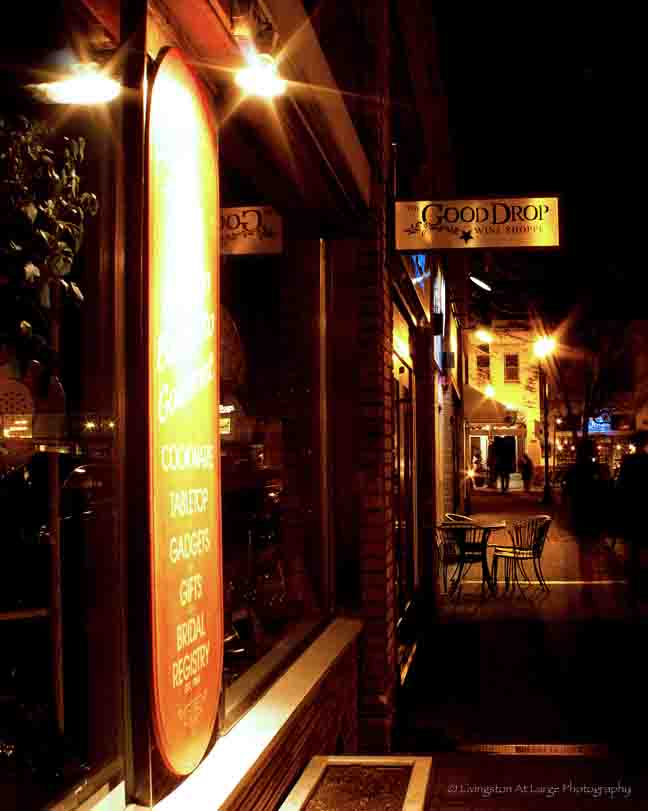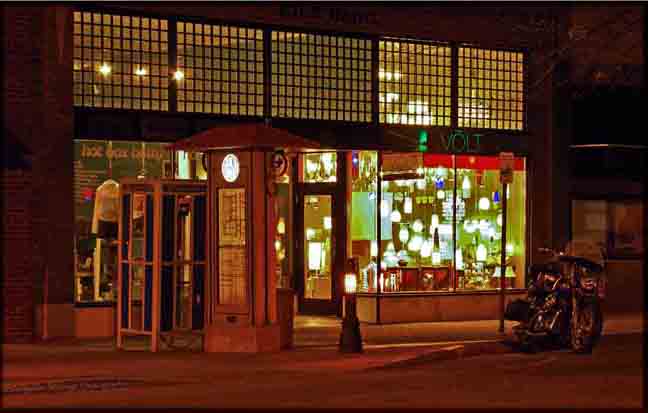 Bend, Oregon is a popular sports venue and occasionally a bike race, marathon or other main events happen right in downtown.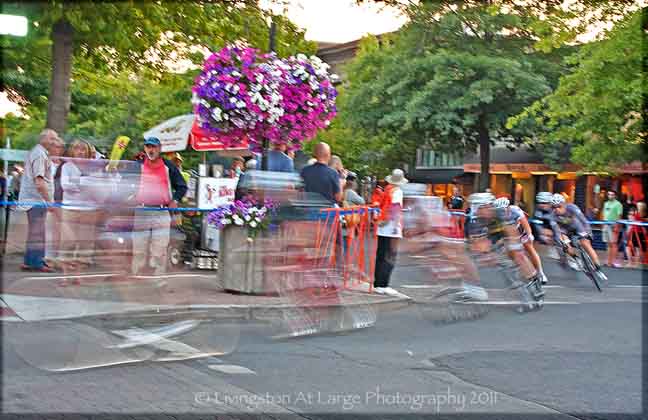 And for a very reasonable fee (last I heard $10 per person), in front of the Oxford Hotel on Minnesota St., you can engage the adorable "Saucer the carriage horse", in a carriage ride around town… and for free you can photograph him. ( I recommend both.)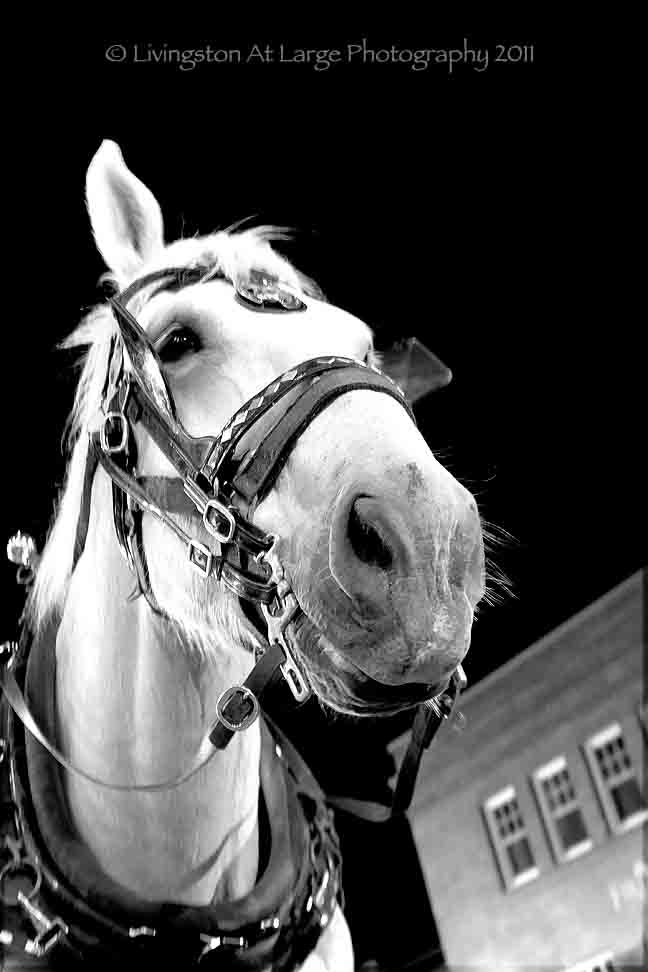 There are many more great places in downtown Bend, Oregon to photograph, Drake Park and Mirror Pond to name a few. (Especially in the fall and winter.)
There are many great old churches and quaint little homes along the river and the original Bend High School is a wonderful building downtown across from the library.
The alley across from The Oxford Hotel is a hot spot for grunge photos as they have an interesting brick wall back there.
You can get some great images from the rooftop bar at Zydeco on Bond st. too!
---
Explore Oregon Map of Downtown Bend Oregon
---
---