Central Oregon Page 1
Central Oregon, the middle of the state, is home to many of my favorite locations for photography. Famous photographers come from all over the word to take in the landscapes here. Why? Because they're amazing! (Both the landscapes and the photographers.)
This will likely be my longest list, mostly because I live here, in the hub, Bend, Oregon, and many of them are easy to get to. Yes, I'm spoiled rotten!
I'll start with the big three:
Smith Rock State Park

Accessible year round, Smith Rock is located approximately 9 miles north of Redmond, Oregon off of Hwy 97.
Smith Rock, a world renown-climbing venue, is the year round favorite for locals and visitors. Monolithic rock faces tower above the gorge that is home to the winding Crooked River. It is also the filming location for some of the movie, The Postman, Rooster Cogburn and many others…. Read more about Smith Rock State Park
Sparks Lake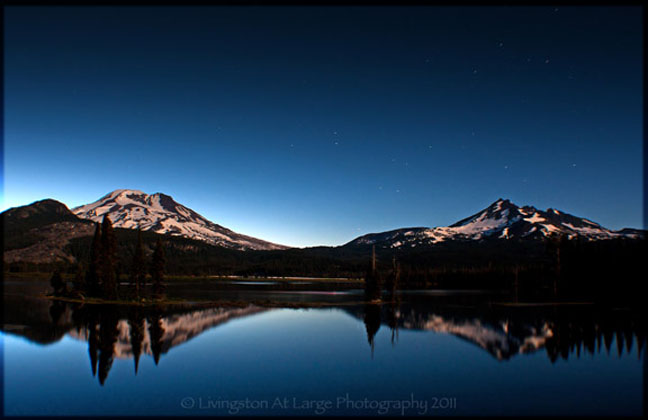 The iconic shot. Every serious photographer in Central Oregon and from many other parts of the world, have either the "Sparks Lake at Sunrise" or the "Sparks Lake by Moon Glow" shot, or both…. Read more about Sparks Lake
Tumalo Falls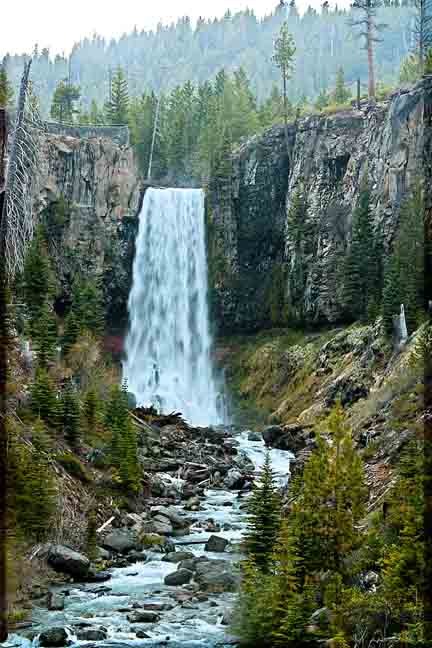 Another one of the places that photographers from around the world have on their must see list, 15 miles east of Bend, Oregon, Tumalo Falls in the Deschutes National Forest, at 97ft tall, is an easy trip for fantastic photos.
There are great river shots to be had at several stops along the way in and out of the falls as well as the trails above the falls…. Read more about Tumalo Falls

Now on past the BIG THREE and in to more of great locations!

The Badlands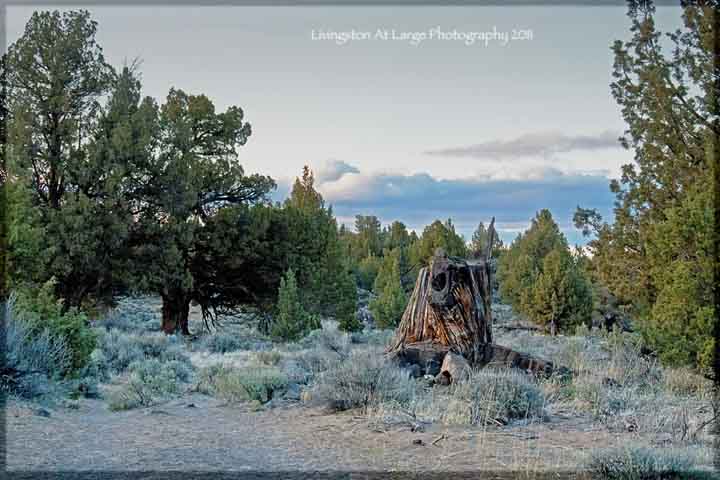 The Badlands are one of my favorite "get away for a few hours" Central Oregon photography places. Accessible year round, with the exception of sections that are sometimes temporarily closed for nesting endangered birds. I've found great wildlife, picked off a few rainbows across the valley and done some great HDR photography with the ancient junipers. Read more about The Badlands.
Cascade Lakes Highway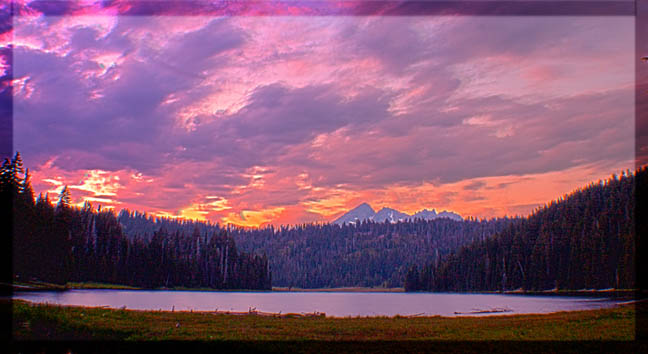 Todd Lake (above) and Sparks Lake , are only a couple of a dozen wonderful lakes along the Cascade Lakes Highway, also known as The Cascade Lakes Scenic Byway.
A 66 mile loop of fantastic wildlife and landscape photography opportunities…..read more about the Cascade Lakes Highway...
---
---
---