Distant Shores

Oregon is our home, but we also love to travel to distant shores and when we do, we like to know where to go for photography fun.
This is our page of links for info on other places, some distant shores and some not so far, far away.
These are in no particular order, other than as I find them. (Or they find me!)
Our first location, almost as opposite a shore as you can get from Oregon and still be in the Unites States is Florida.
Florida Travel Photography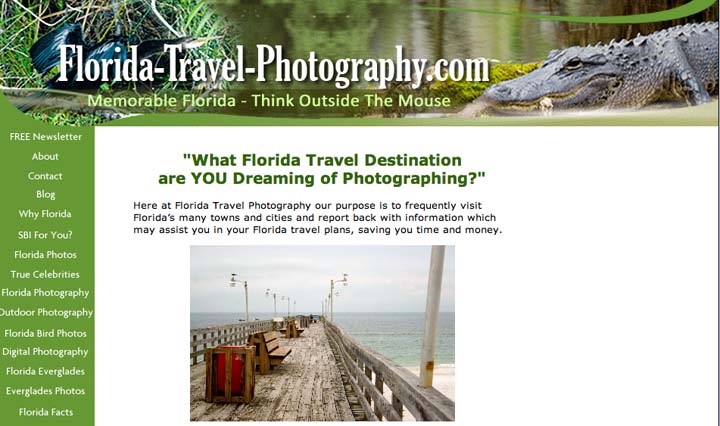 Don from Florida Travel Photography says,
"Florida travel opportunities are practically limitless. With thousands of miles of fresh and saltwater coastline, incredible beaches and hundreds of local, state and national parks about the only thing you won't find are ski resorts and mountain climbing opportunities. Known as the Sunshine State it is very affordable and family friendly. Bring your fishing gear, camera and just relax."
After a look at his site, I just might have to go do that. It seems especially attractive on those sub-zero days/night we have.
---
Pacific Coast Highway

Next we are going to stay in and out of state with a trip down the lovely Pacific Coast Highway (A MUST trip at some point in the life of a photographer.)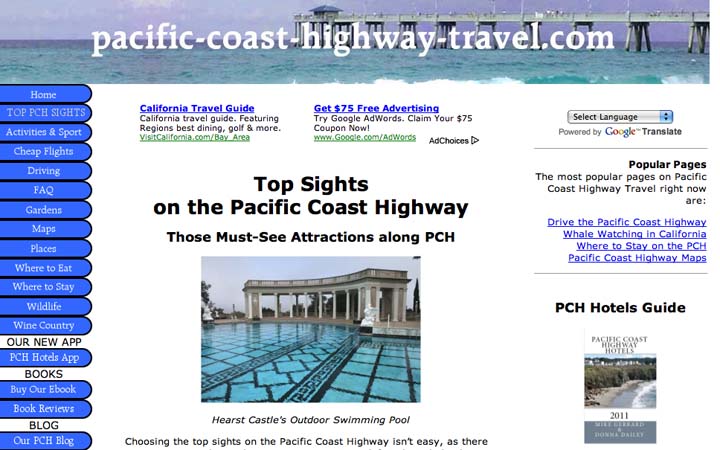 Pacific Coast Highway Travel says,
"Choosing the top sights on the Pacific Coast Highway isn't easy, as there are so many we love! The must-see attractions definitely include places such as Hearst Castle and Big Sur. The Monterey Bay Aquarium is one of the finest in the country, and who wouldn't get a thrill from driving over the Golden Gate Bridge for the first time…"
I don't know about you, but those all sound like places I would like to photograph!

Top Sites on The Pacific Coast Highway
---
Global Guru
Next we are going full on GLOBE TROTTING with The Global Guru.
The Global Guru covers many distant shores, in fact, the whole world!
It is an extensive community of travelers sharing about travel gear, travel reports and travel tips. There is a lot of valuable information to be had here.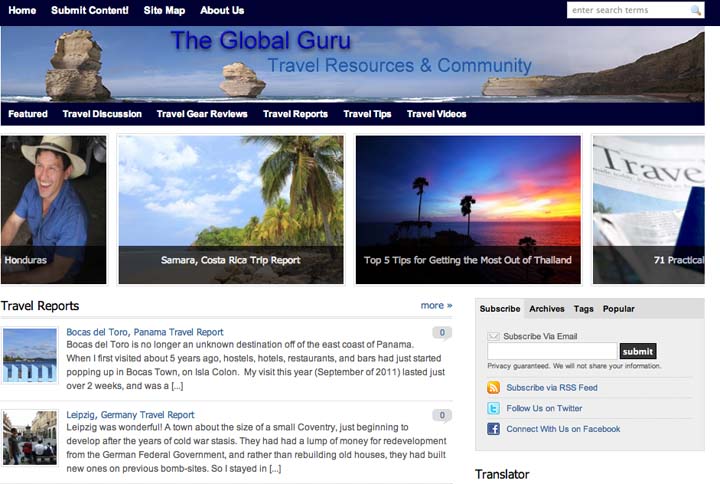 ---