Millican, Oregon
Millican, Oregon is 26 miles east of Bend, Oregon and the closest ghost town to Bend.
Sad to say, I would tell you if you're planning a trip there, drive by, wave and check it off your list.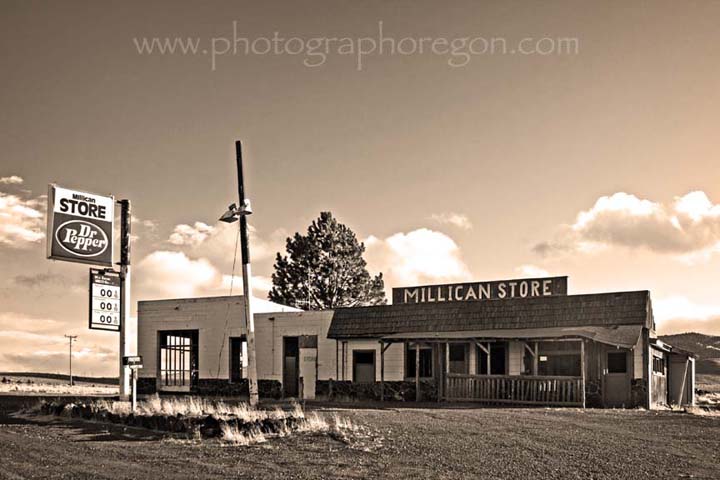 Snap a picture from your car because really, for the most part, this is it anyway…..and head on down to Brothers, which should be a registered ghost town but isn't. Still, Brothers was once homesteaded by Klondike Kate and the people are nicer. I once delivered a 40 yr old donkey there to a lady willing to give her a loving home.
I'm only adding it to the page because you might see it on a list somewhere and think of going. Not all my news can be good :).
So, the scoop on the place… I got run out of town, yes, really, a ghost town that only has ONE resident and I wasn't even being my nefarious photographer self (at that point) I was just looking like I might go further than the front when a guy in his jammies popped out of a building that barely looked livable that said "R.V. Park" and yelled that he doesn't want anyone "IN HIS YARD" (No signs or anything and on the register as a ghost town...) **sniff** his cat was friendly. (A black cat).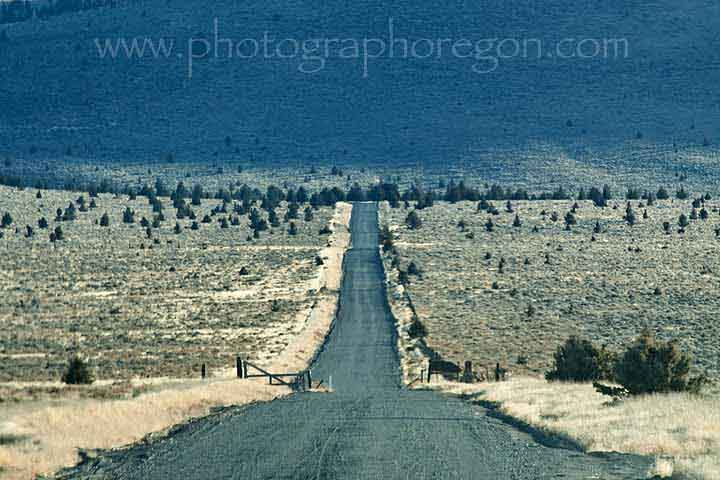 I suppose if this were my only view all day, every day, I might get grumpy. Maybe I'm secretly jealous I don't own a ghost town (for $3 mil I could and I would turn it into a glassblowing haven …and a candy stop). But, considering that you're looking at the whole thing. I'm not so sure about the price.
Since I was very limited on my shots I played with some black and white and HDR treatments on the place.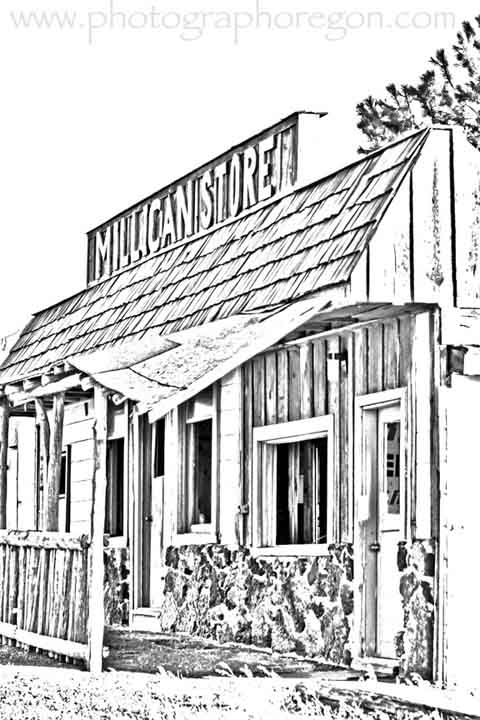 I'm tempted to return with some no trespassing signs for him so people have a clue… and maybe a bottle of booze to cheer him up…and some cat treats.
One of the things to remember about Millican is that the road just past the abandoned store leads up to the Pine Mountain Observatory, which is a smoking place to star gaze.
You can get a shot of this cool little abandoned shack from the Pine Mountain road.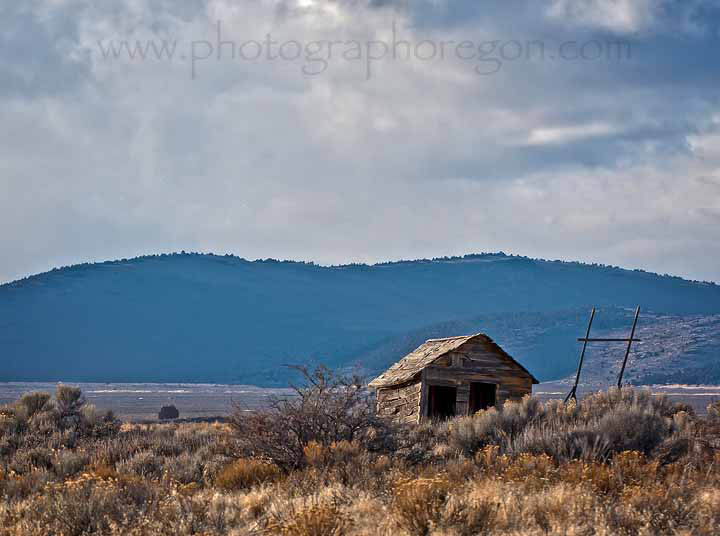 There are, on occasion, great sunsets to be had out here and some really nice off-road areas and shooting ranges for recreation. We went out there once for a mounted action shooting event our daughter was in.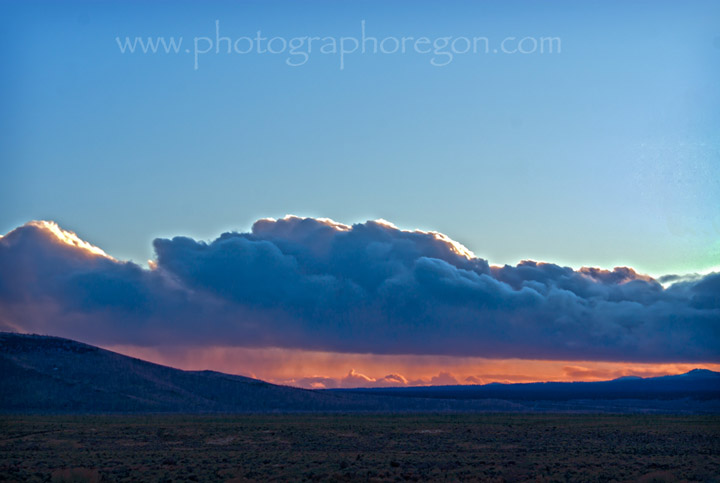 This did really redeem the day. That and having the story under my belt of getting run out of a one-horse town by a guy with no horse.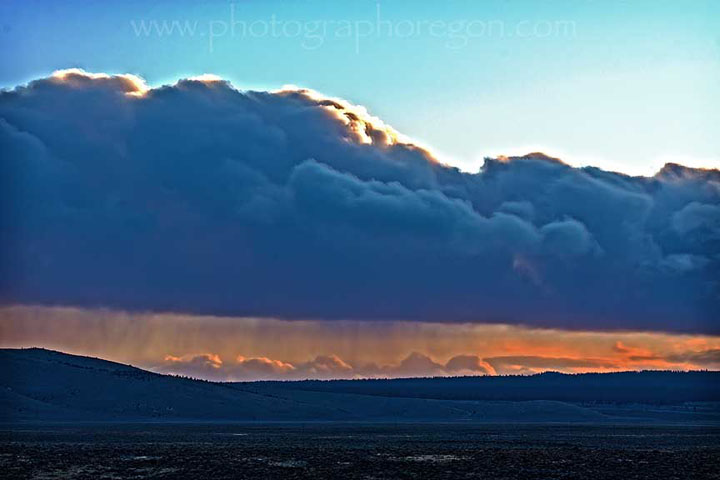 History
Millican, OR was established by rancher George Millican around 1880. In 1913 the post office was opened and George himself was the postmaster. He sold his ranch in 1916. From then on there have been various owners with the population getting as high as 60.
In 1930, U.S. 20 was built north of the community, so the town was moved to be next to the highway.
Millican at one time sported a murder rate of 100% when the owner and sole resident of the town was killed by a parolee.
(Came close to happening today...)
after that the town sat empty for 12 years.
The Resnick family purchased the town in 2000. They leased it to the Murray's, a family of seven, who re-opened the store in 2002. Unfortunately, the business was not profitable so the Murray family moved out in 2005, leaving Millican deserted once again.
Someone bought the town again in 2010 and a caretaker lives on site…….I think I met him.
I'm a little sad that someone would buy a ghost town and then pretty much declare it off limits.
---
---
---