Skylight Cave
The Skylight cave near Sisters, Oregon has moved up to the top of my favorite caves to photograph list. 
I kind of say that about every cave when I first see it but this one is now tied with Derrick Cave.
I had first planned to go to this cave last summer on the day the Pole Creek Fire broke out. That left it inaccessible for the rest of the season.
I finally got my chance.
Now I have made several trips there. Once with Grandkids! Logan annouced this is his new favorite cave!
On a sunny day beautiful beams shoot down through the holes in the top called "Hornitos".
On cloudy days the cave fills with soft light.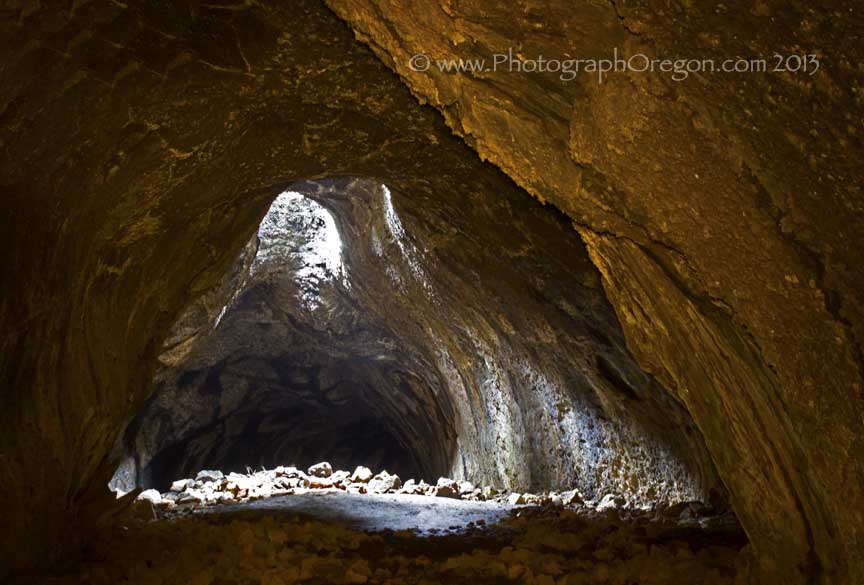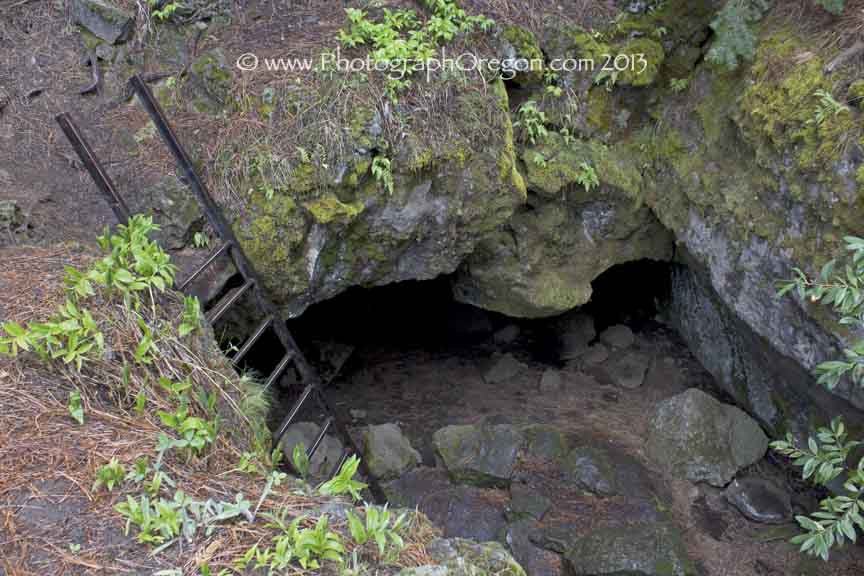 This is a pretty kid friendly cave. One day my friend Ruth and I took my grandkids. I was a little worried about the ladder and Logan looked at it and said, "Wow, just like a bunk bed."
Well, I had not thought of it that way!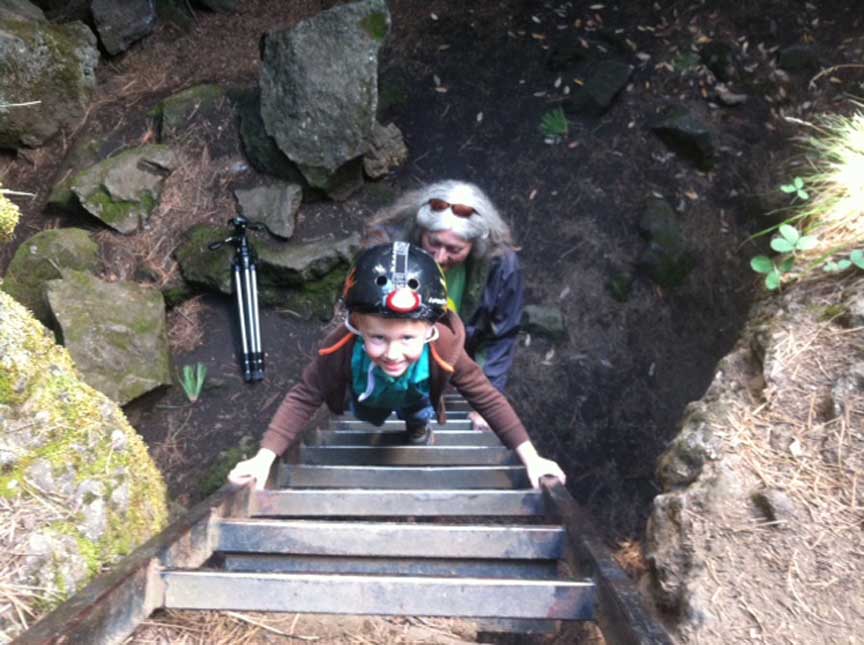 Both kids had an easy time of it. We did position one adult below and one above for safety.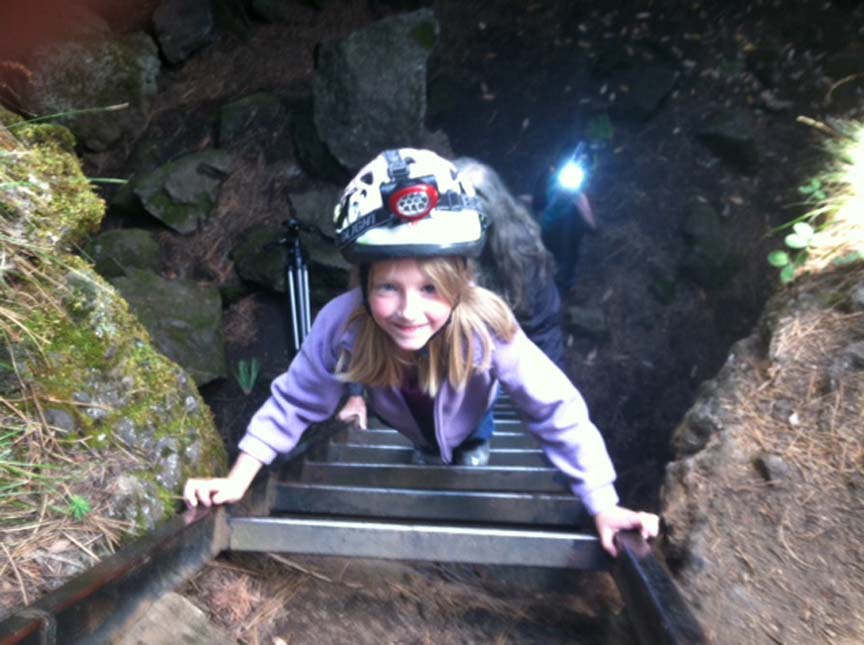 This cave has two sides. Once you are down FACING THE LADDER, on the right is the cavern with the hornitos (light holes).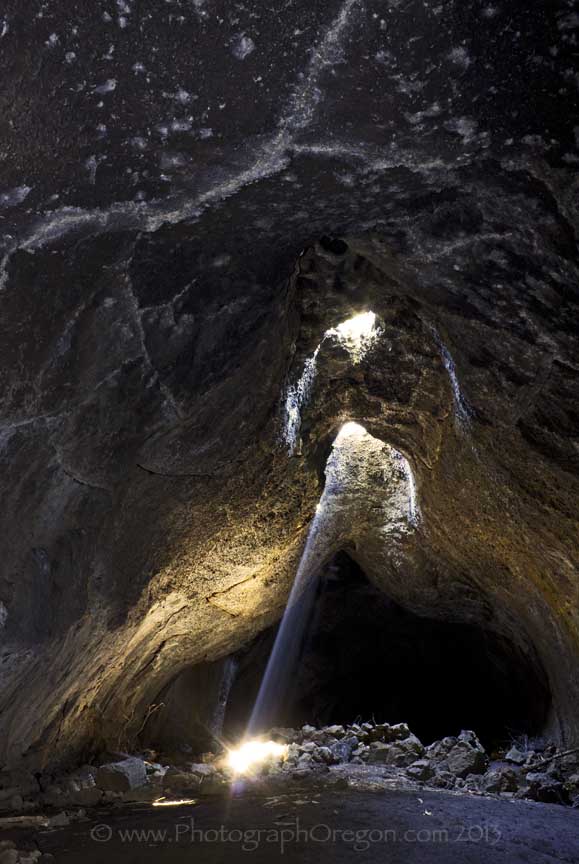 These hornitos are, of course, how the Skylight cave gets it's name. If you're lucky and time it well beams of light shoot down.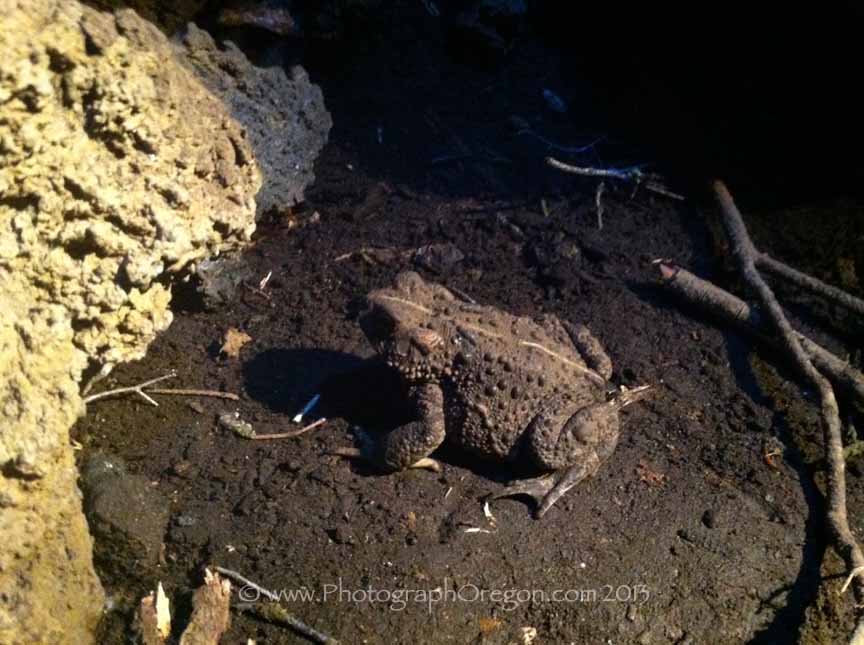 Watch where you step in this cave. We have a pet toad there. It is very hard to spot as it blends right in with all the rocks.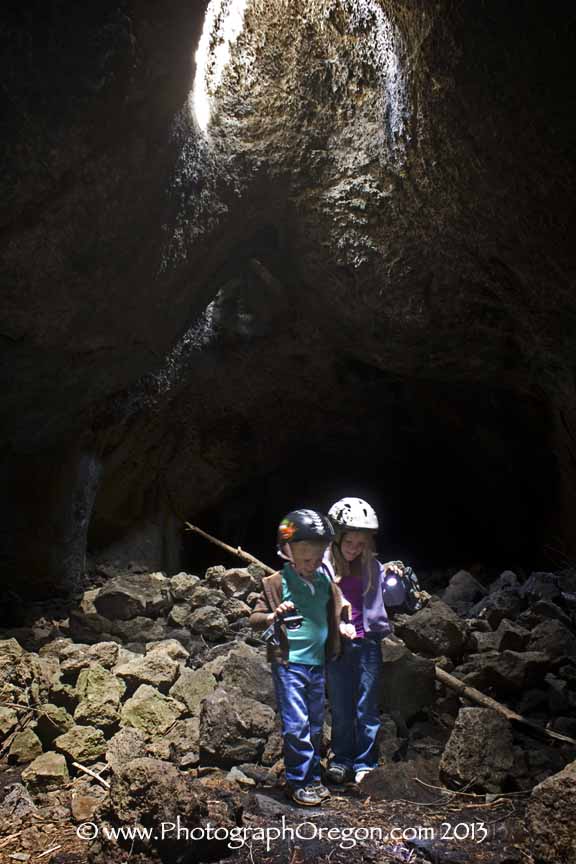 Ryleigh and Logan have spotted Mr. Toad.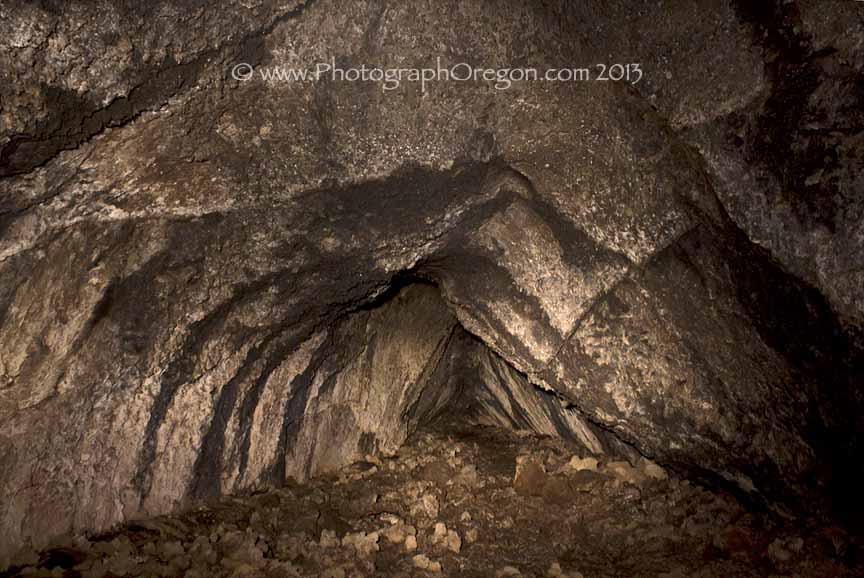 Just past the hornitos the cave narrows to an end. There the rock is striped and pretty nifty with great triangle shapes.
When we started the summer season Logan was pretty timid about caving, but now near the end of summer he has designated himself "Logan The Brave." and deemed to take me down the other side, which is a dark tube, to go look for minerals (which he is passionate about.)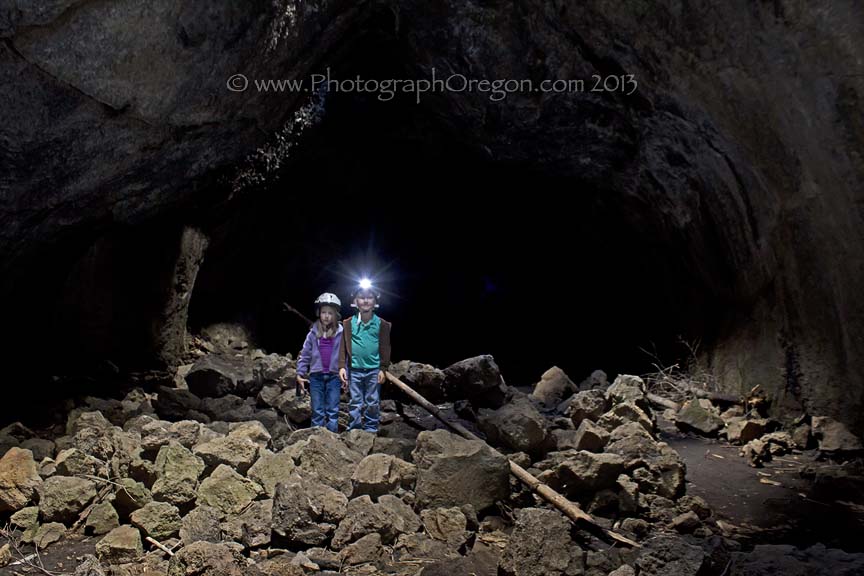 Now we turn around and go back to the ladder and go to the left side!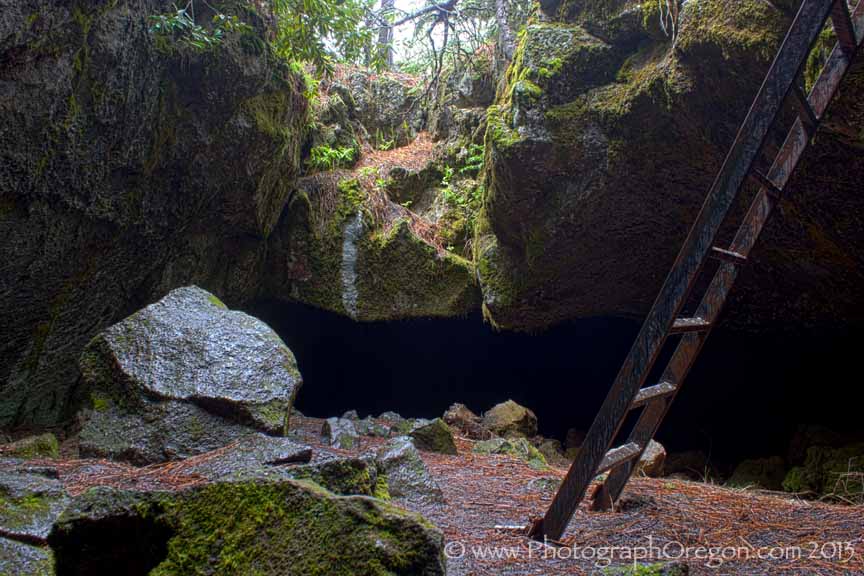 On the left is a long passage that sometimes requires some scrabbling and maneuvering (not as much for me because I'm short), but also worth the effort for some really fun light painting!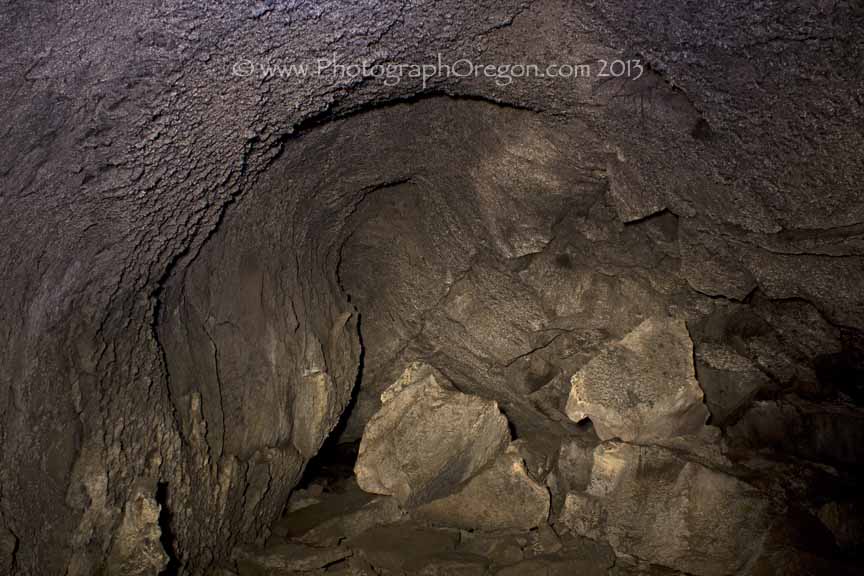 The cave walls on the left side are glittery and covered with some kind of mica. Most unusual and pretty.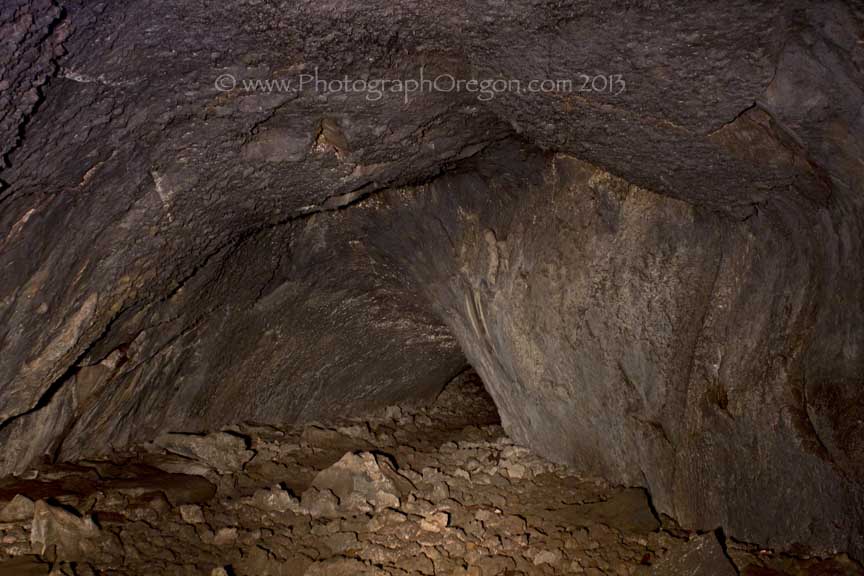 This side goes much further back than the right side but there are no hornitos so it is very dark. Fun to hide in corners and scare little children. (Hey, it was NOT my idea.) :)
Here is the view from the left looking back at the ladder and the right side hole.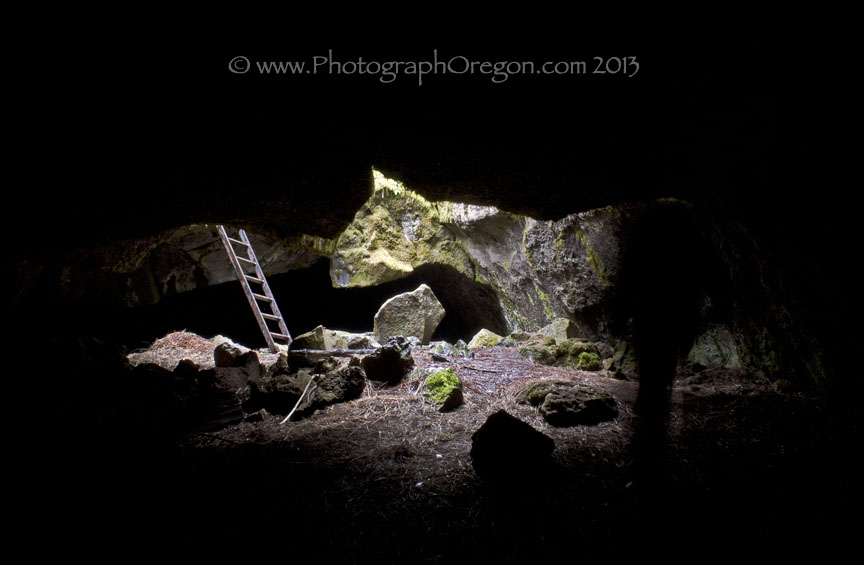 Remember your cave etiquette! Don't cave alone. Cave with a friend! If nothing else, they make good scale models!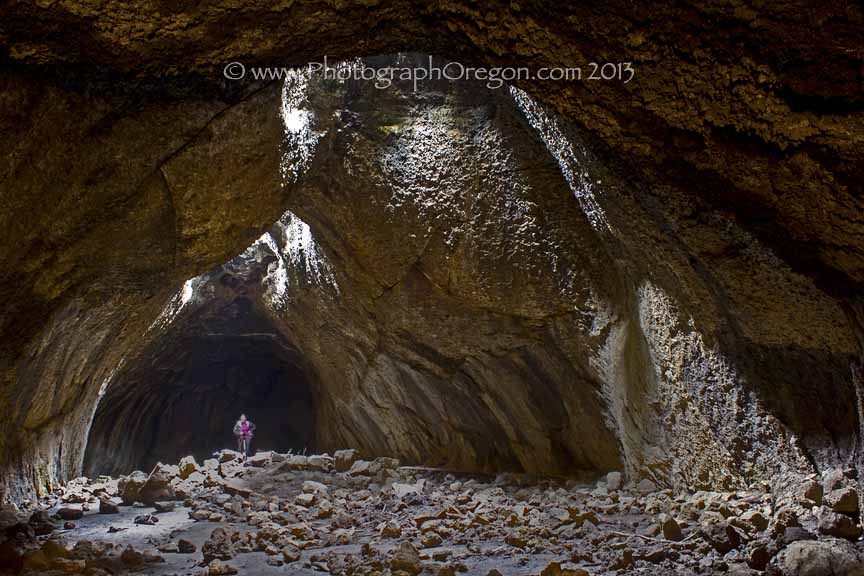 Here is one of the hornitos from above ground.
(Yeah, kind of scary that you could fall right in that 25ft down in to the cave.)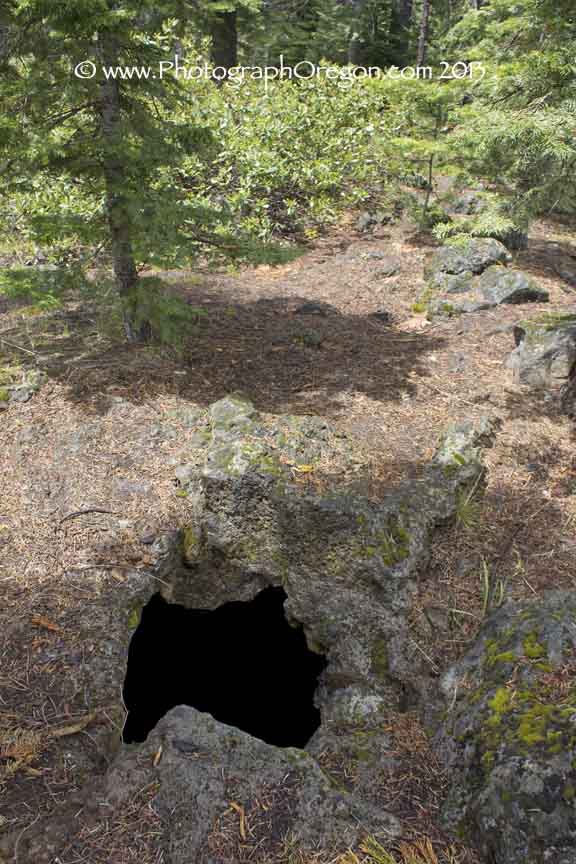 ---
Tips For photographing in Skylight Cave
---
---
---
---