Mitchell, OR
by Ray DeBaun
(Mitchell, OR)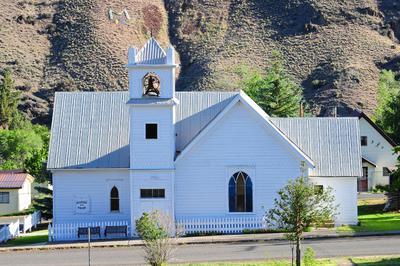 Mitchell became part of the gold rush of the 1860s in Canyon City OR by offering hotel rooms, supplies and other services. After the boom ended it did the same for the logging industry in the Ochoco Mountains.

Founded in 1873 it is located in a steep valley along Bridge Creek which unfortunately is subject to catastrophic flooding. Parts of the town have been swept away in 1884, 1904 and 1956. Now considered by some as a partial ghost town it is still the home to 170 residents and Mitchell School, a boarding school hosting many international students.

Nearby are the Painted Hills, part of the John Day Fossil Beds National Monument.