The Peter Iredale
The Peter Iredale is probably, by it's size and photogenic nature, the most famous Oregon shipwreck.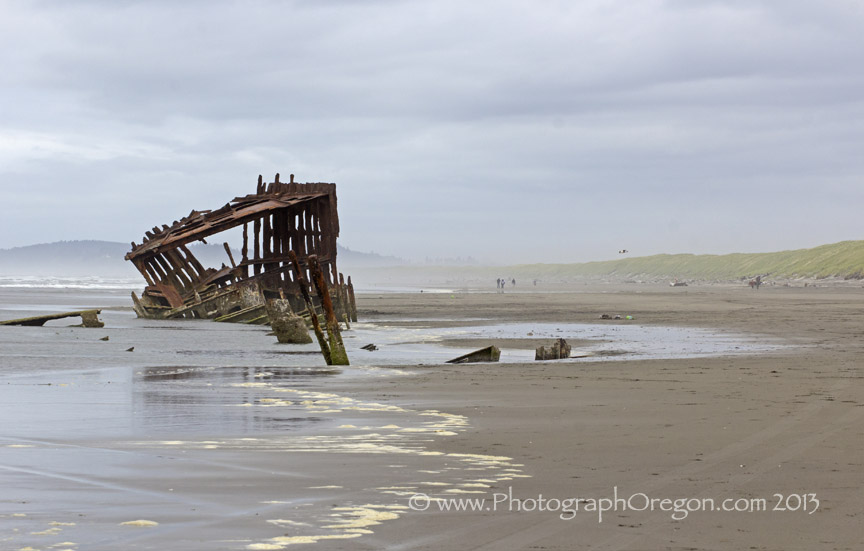 High tide, low tide, day, night, sun, rain, kids or no kids. It's amazing. Always....amazing.
I have some awesome images but nothing I have done can compare to Kim Taylor's stunning work at Visually Hugging Astoria.
History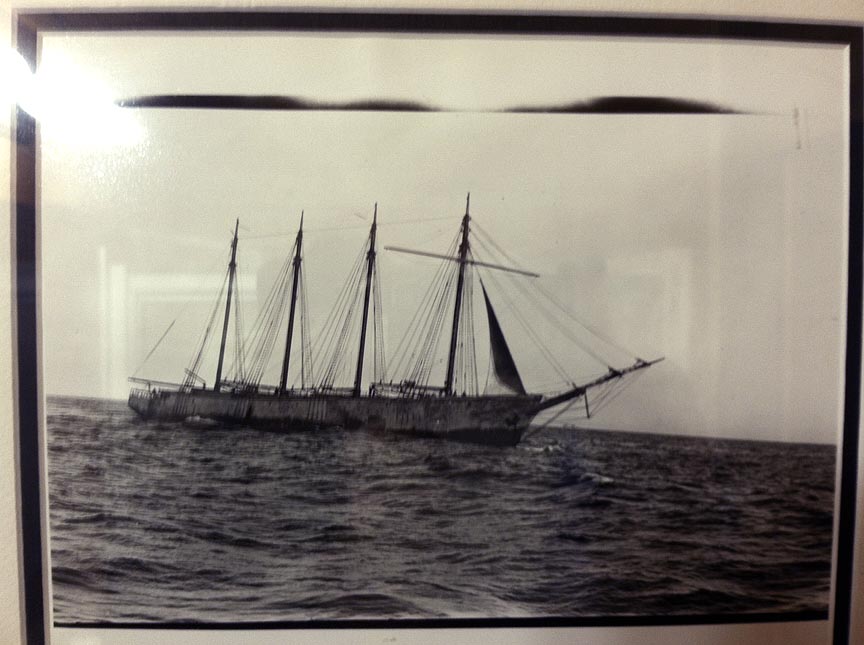 She was a four-masted steel barque sailing ship that ran aground on October 25, 1906, on the Oregon coast on her way to the Columbia River. The ship was abandoned on Clatsop Spit near Fort Stevens in Warrenton about four miles south of the Columbia River channel. The wreckage lies there on the beach, making it a popular tourist attraction, and of course prime shipwreck photographic icon.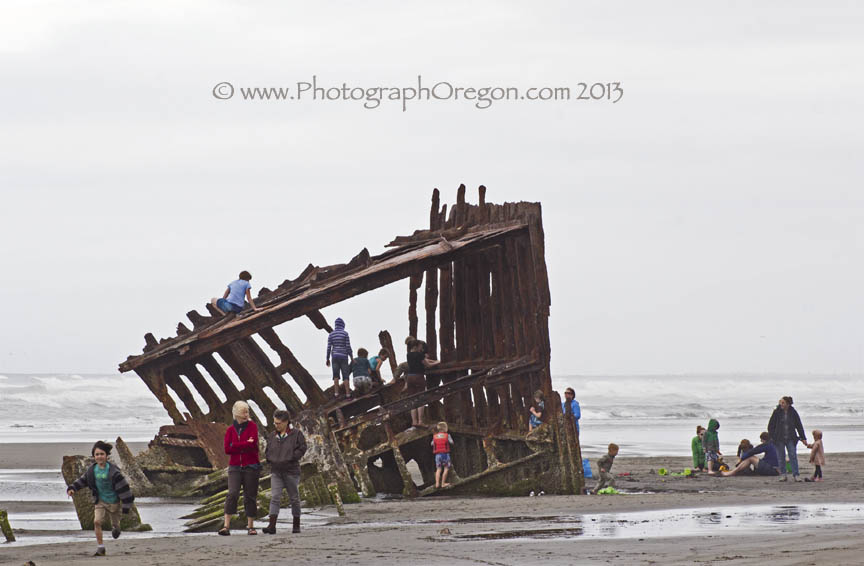 This beautiful vessel sailed out from Salina Cruz, Mexico, on approximately September 26, 1906, bound for Portland, Oregon with 1,000 tons of ballast and a crew of 27, including two stowaways.
The voyage was uneventful until the night of October 25, when Captain H. Lawrence sighted the Tillamook Rock Lighthouse at 3:20 a.m. local time.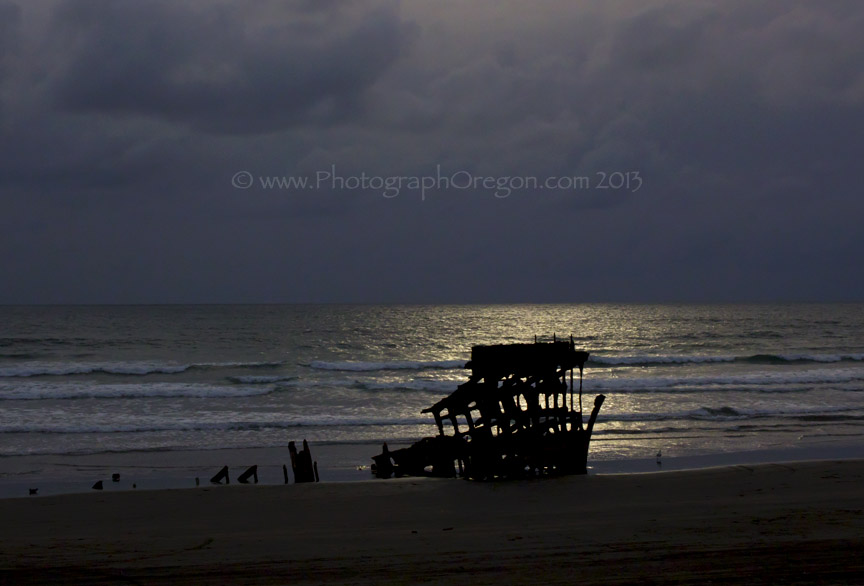 Captain Lawrence had the crew altered the ships course to try and enter the mouth of the Columbia River through the thick mist and a rising tide. Strong winds out of the west kept them making attempts to keep the ship away from shore, but a heavy northwest squall grounded the Peter Iredale on Clatsop Spit (then called Clatsop Sands).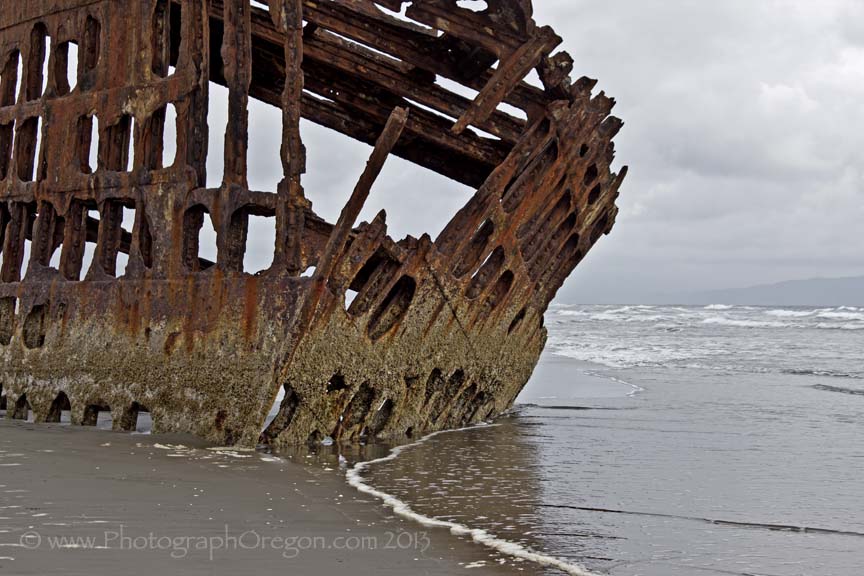 A lifeboat was sent from Hammond, Oregon and helped to evacuate the sailors, who were taken to at Fort Stevens. There were no casualties.
A Naval Court inquiry was held in Astoria on November 12-13, 1906, by the British Vice-Consulate to determine the cause of the shipwreck. After investigating Lawrence and the crew were not blamed for the shipwreck, in fact, he and his officers were commended for their attempts to save the vessel.
There was very little damage to the hull and there were plans to tow the ship back out to sea, but unfavorable weather and ocean conditions for several weeks caused the ship to listed to the right and become embedded in the sands. She was permanently stranded. And at that point sold for scrap.
The bow, a few ribs, and a couple of masts remain. Her rudder sits sitting in the parking lot of the Columbia River Maritime Museum in Astoria.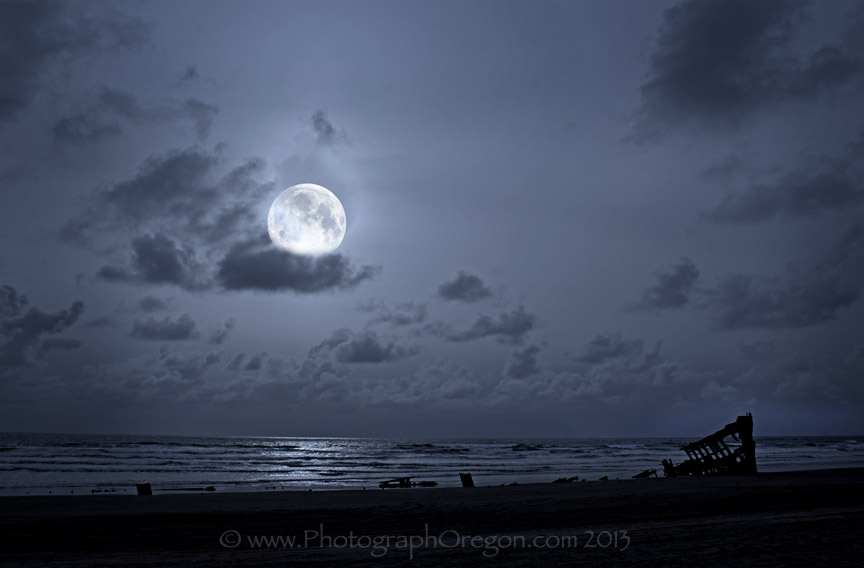 Captain Lawrence's final toast to his ship was: "May God bless you, and may your bones bleach in the sands." Man, I suppose he had no idea how well they do it!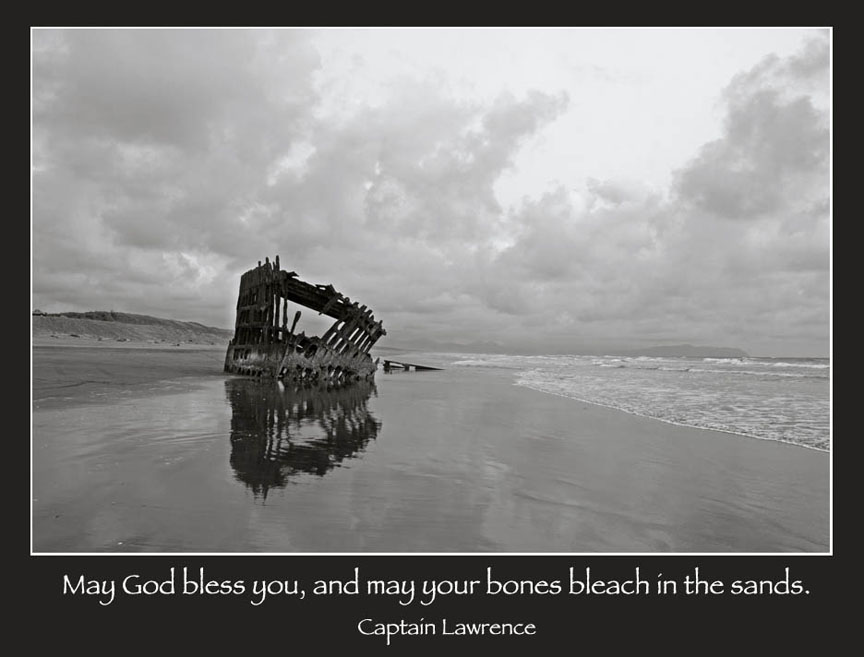 Bing Map to Peter Iredale (If you look at the bird's eye view and zoom in, you can see the ship!)
---
Amazing Images of The Peter Iredale by Kim (Facebook)
---
---
---
---

---