Portland Aerial Tram 
High up on hospital hill is the Portland Aerial Tram platform. The tram runs from OHSU down to the city which is handy but the platform itself is a photographers heaven.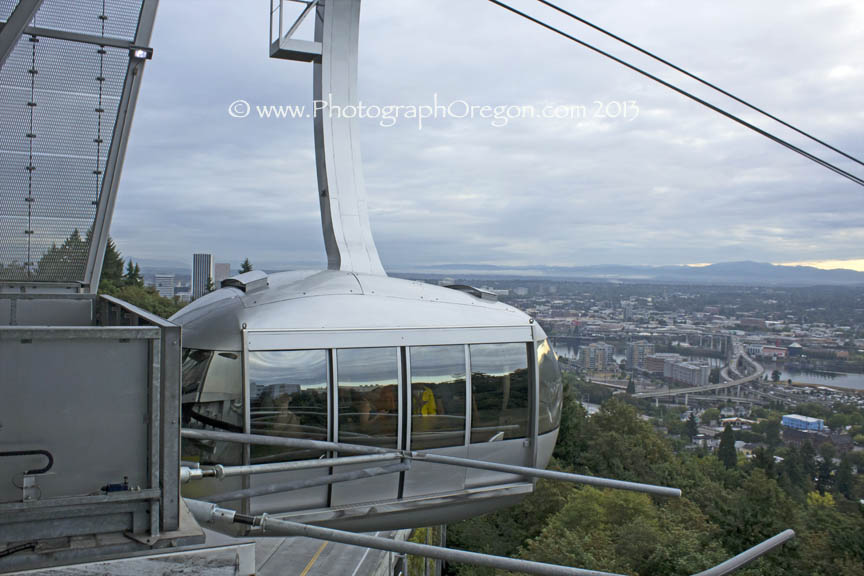 The platform is accessible from both the VA hospital and OHSU (Oregon Health and Science University) hospital. I usually am there for something at the VA so I walk across the skybridge which is awesome in itself.
(The VA does not approve of parking there for anything but using their facilities so unless you are there for that, park on the street or at OHSU.)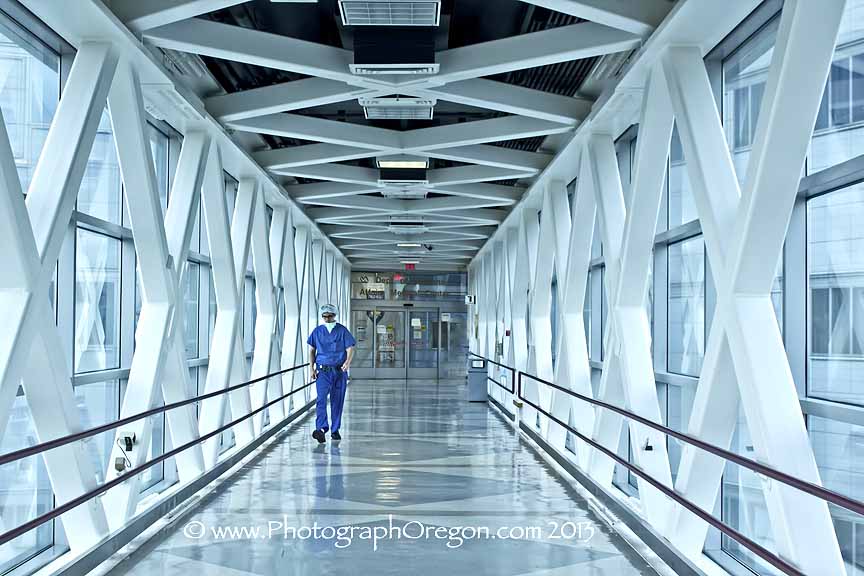 Keep in mind that if you come from the VA hospital, that it is illegal to take photographs on a federal installation. (I never learn this stuff the easy way but I will say that the officer was SUPER nice about it and seeing that I only had images of close-up textures on my chip, let me keep all my images AND said they were pretty great and that he'd never really looked at things that way.)
The tram runs until 9:30PM and I think the platform is open all night. Anyway, being open that late it is a superb location for city night shots....
…..and if you've ever seen this image of the curvy freeways and wondered where it was taken from. This is the place!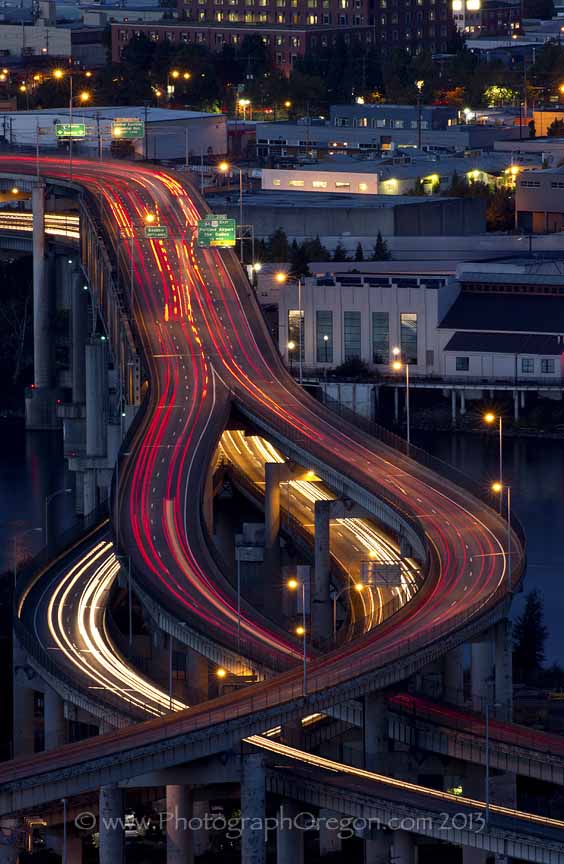 We had a blast one night doing long "ghost tram" exposures while the tram was moving. After every run one of the operators would run out to see the newest images.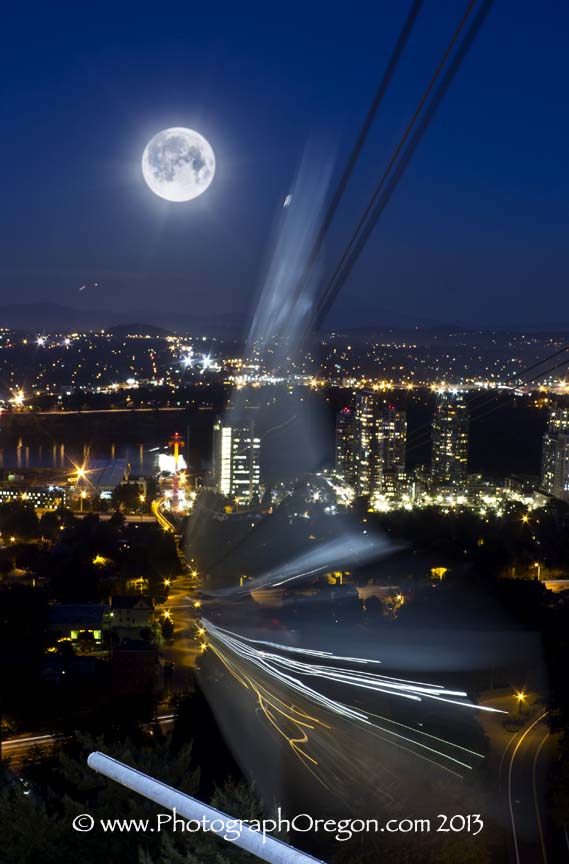 The tram platform is also a great place to get some good panoramas of the city at night. We were blessed with a full moon and low wind (sometimes it can be breezy up there.) this night. It was amazing. 

The tram is free to take down and if you have a veteran's ID it's free back up. If not it's $4 back up.
As of today, January 10, 2014, over 10 million people have ridden the Portland Aerial Tram!
Directions:
Go to OHSU up on the hill.
Parking can be a challenge. Just keep looking.
If you are coming from the VA take the skybridge over to OHSU and follow the signs for the tram.
From OHSU, go inside and follow the signs to the tram.
---
---
---
---

---