Fort Rock
Fort Rock has always intrigued me. At first I thought there were only a few things in there, the formation itself, the old western town and bathrooms. I was quite mistaken.
Of course, the biggest is actually The Rock. The ring is roughly 4,460 feet in diameter and stands about 200 feet high. I remember the first time I saw it just rising out of the desert I thought it looked like it should open up and a large UFO come flying out.
Fort Rock was never a fort. It was formed when basalt magma rose to the surface in what was a shallow sea in prehistoric times and encountered the wet mud of the sea bottom. A ring formed as the hot ash rained down.
The ring rim is a popular place for birds to soar around.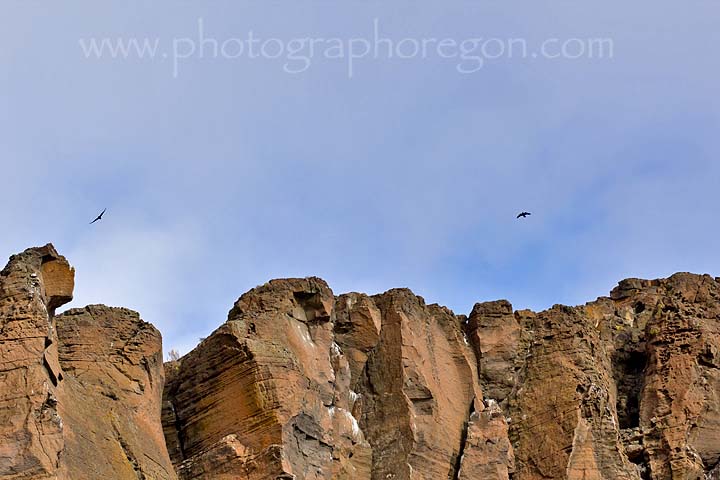 There are some great formations and hiking trails inside the crater.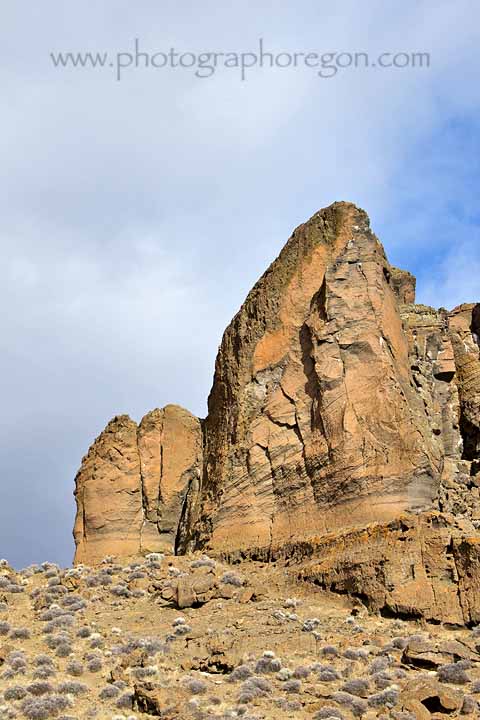 At one point this was an island in the middle of the shallow sea.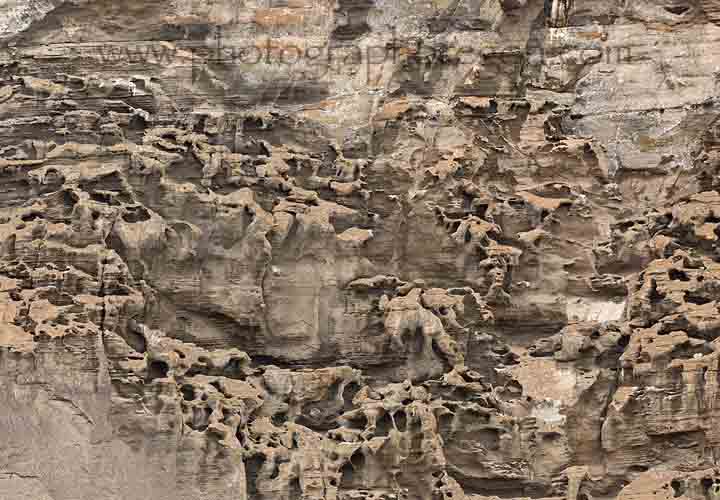 The wave-cut patterns on the south side of the ring show the former lake levels of the interior of the ring. This image from the outside shows the lava flow as it cooled. 
Southern winds, which are still very active in this region, apparently drove waves against the south side of the ring, eroding the layers of soft ash until it breached creating a large opening on the south side. Which is where many of us stand and take pictures at sunrise and sunset.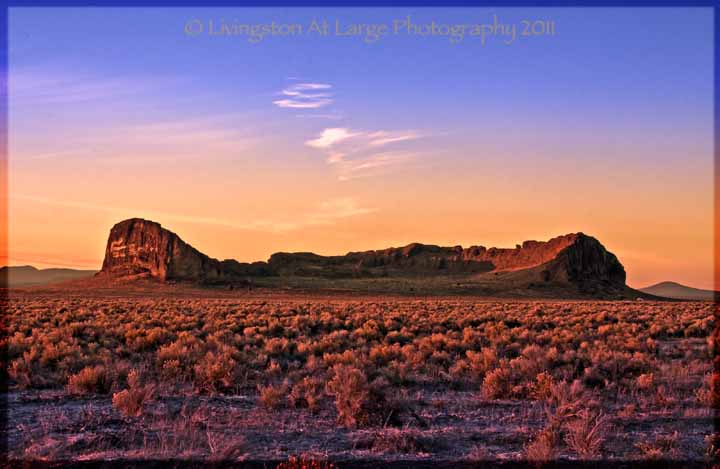 This particular day (one of several days shown here) there were some really fantastic clouds. These lens-shaped clouds, called lenticular clouds form at high altitudes, normally aligned perpendicular to the wind direction. They always remind me of my grandpa who would say "Never fly your airplane into those." I don't have an airplane but should I ever get one I will remember that.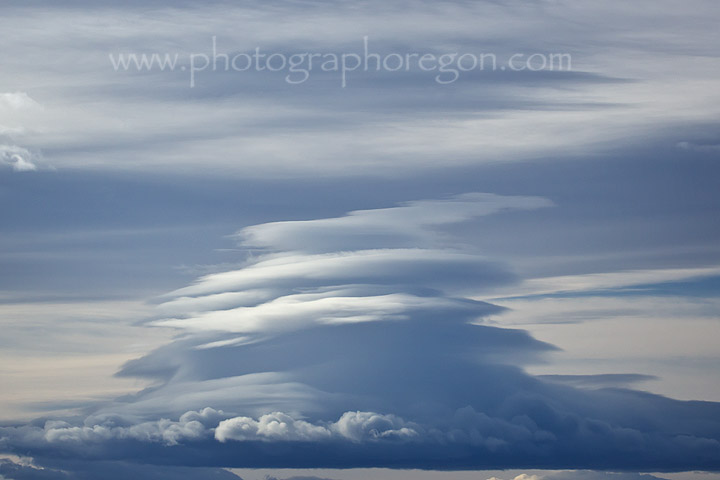 There are several caves nearby. One of which, Derrick's Cave, is estimated to be approximately 1,200 feet long, possibly Oregon's third-longest lava tube cave. This is one of the smaller caves. I have to wait a few more months to get into the big one.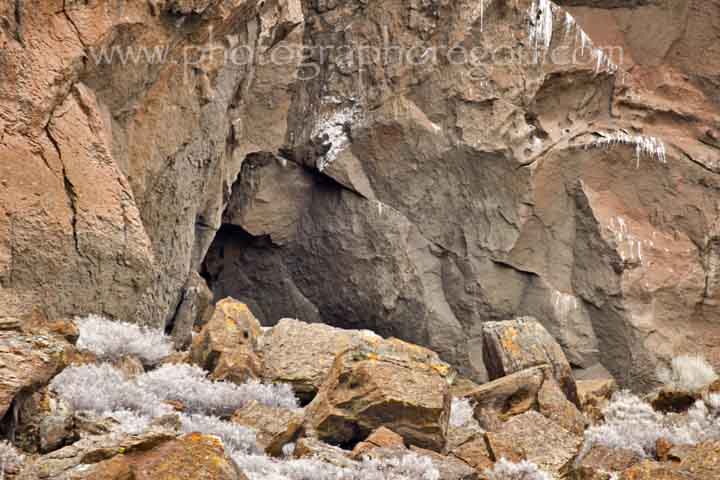 Sandals found in a nearby cave are the oldest ever discovered, dating back around 9,000-13,000 years
There are a lot of great birds in the area. This Golden Eagle was sitting on an irrigation pipe right next to the road and stayed there when we stopped. It was so close that when it took off, this was all that would fit in my frame!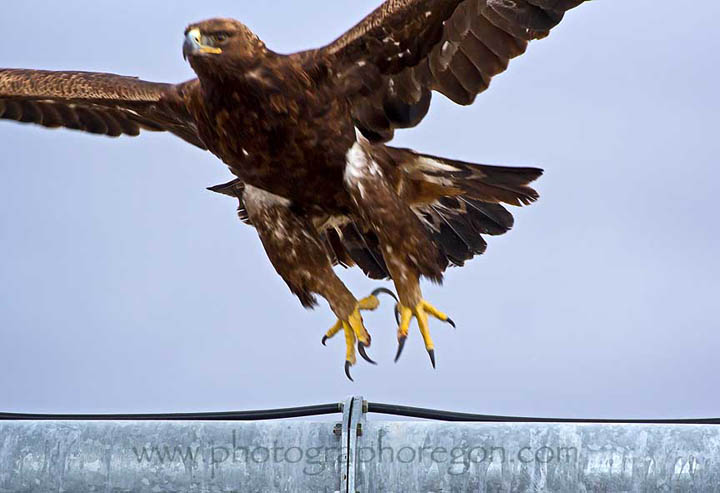 Bald Eagles were having a lot of fun this day as well.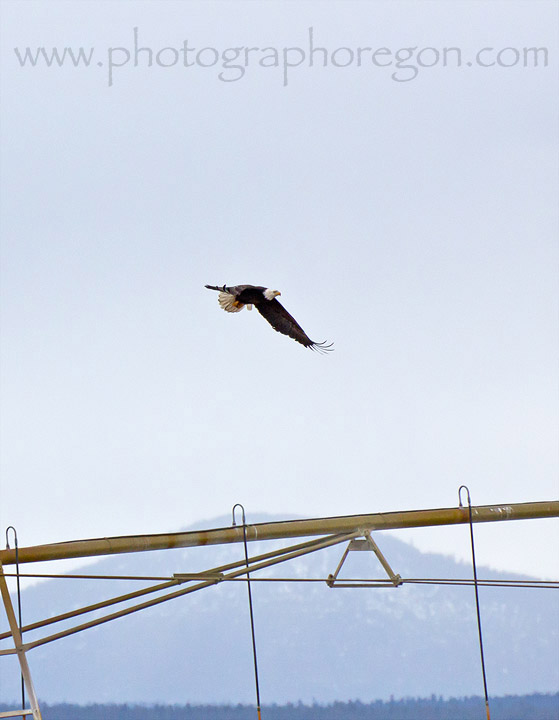 Just east of the town is the road that goes through the Paulina Marsh. The Sand Hill Cranes hang out there and are worth the side trip to go see them.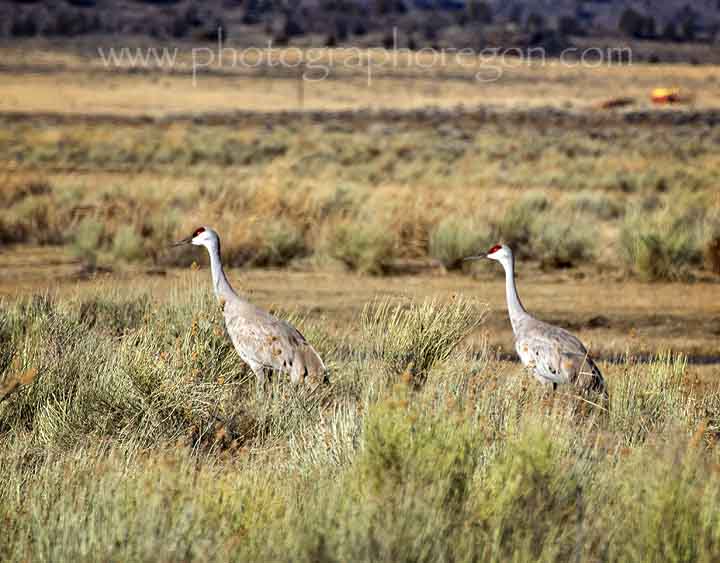 Camping is not permitted. There is day-use with hiking trails, interpretive signs, restrooms and picnic tables. A seasonal park host is on site to answer questions.
Fees: There are no fees to use this park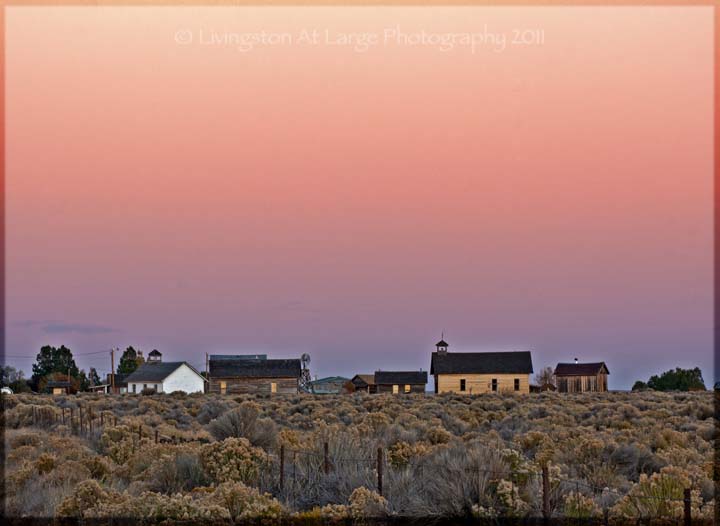 Just north of The Rock itself is Fort Rock Valley Historical Homestead Museum (the old western town refered to above.)
Opened in 1988, it is a collection of nine original pioneer buildings including a church, school, houses, homestead cabins, and several other buildings assembled as a village. The buildings came to the museum site from various places around the Fort Rock Valley. Many of the buildings contain original items used by local homesteaders.
There are furniture, dishes, household products, and tools showing the way of life in past times. There is also a modern visitor center and gift shop.
The museum is open for self-guided tours from mid-March through September. I was there in October so just had to angle myself around everything.
Of note for those of us who whine about the short summers here in central Oregon….. In Fort Rock the last average frost date in the spring is June 29th and the average first frost date in the fall is July 9th. Crivvens! (a Scottish term of surprise)…I'll stick to visiting.
---
Oregon State Parks Page on Fort Rock
---
---