Downtown Street Photography
At anytime of year Portland is fun for downtown street photography. There are great lights, funny people and often rain, which makes it even more reflective. I am particularly fond of The Max. I do a lot of long exposures with it (not this one).
During the holidays the whole downtown is lit up and sparkly. It called me. I had to go!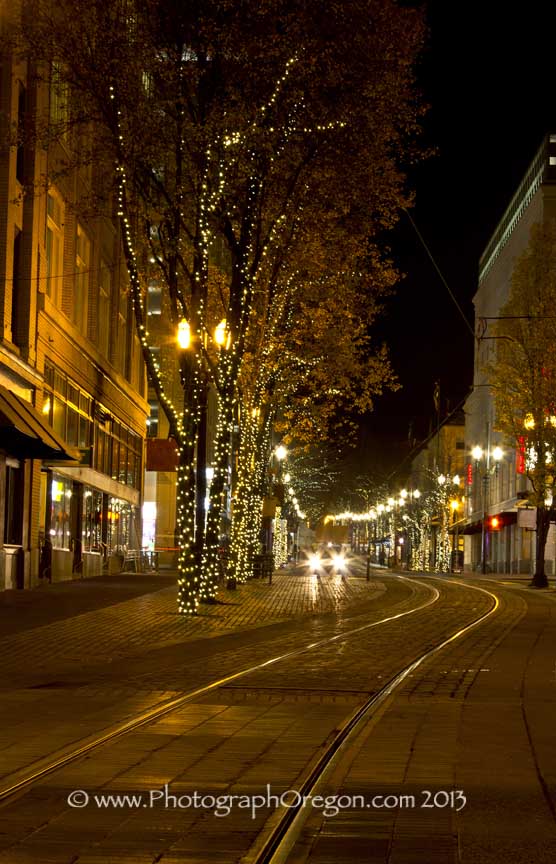 This year we were goofing off late one night doing some shots and we ran across this big bunch of people just hanging out in front of a store. There was obviously something going on so we shot some images and then asked. We'd happened upon the release of the new X-box and were outside the Windows store. We had a great time shooting and the crowd had nothing better to do but ham it up for us.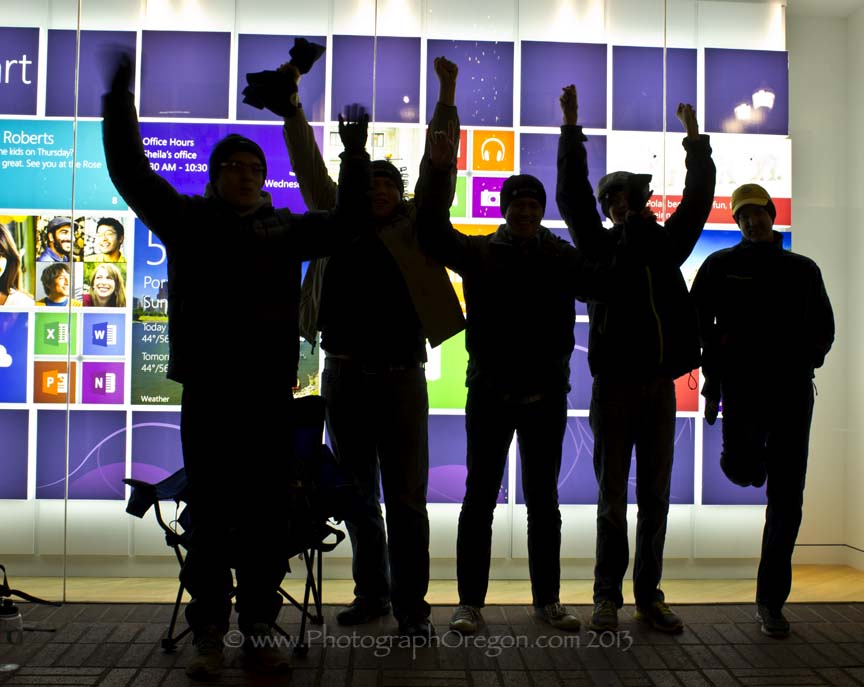 I have often found the street people to be super fun when I'm doing downtown street photography in Portland. This was Sidney. He was a character and a half. Between the two of us we drove my poor friend crazy. Sidney would lay down in the street and do weird stuff but when the light changed he would forget to get up, or I would tell him..."NO, NOT YET!" while the cars were coming.
I gave him $5 and he said. "You know I'm going to go buy a drink." (Implying I might be offended at this use of my money.)
I said..."Well, I sure HOPE so." and got a big hug.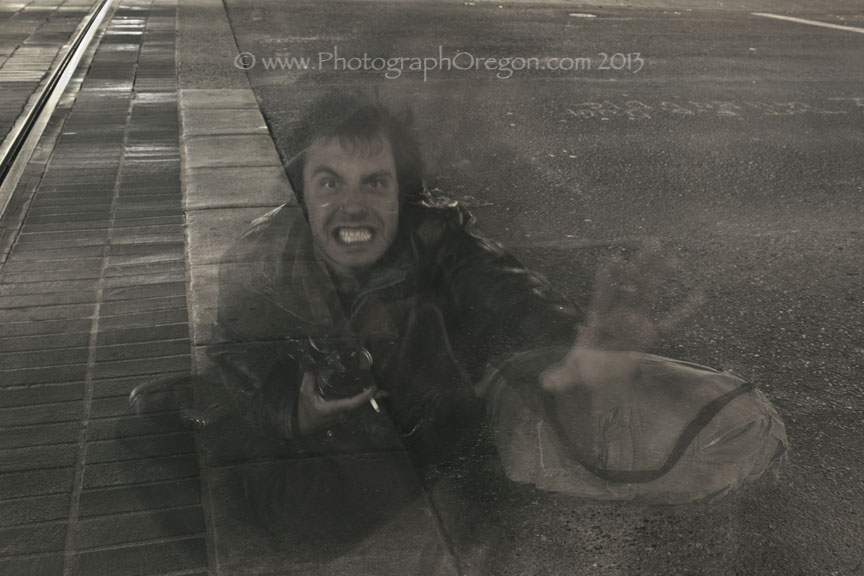 Downtown is very close to the waterfront. Which I will include in a separate area and make a link when I get that done.
When it is raining I like to go down to the industrial area where the tracks are.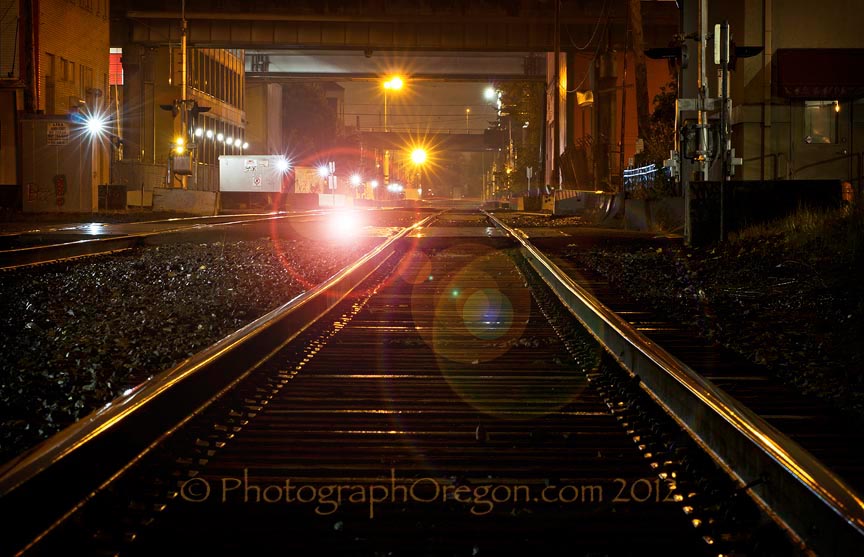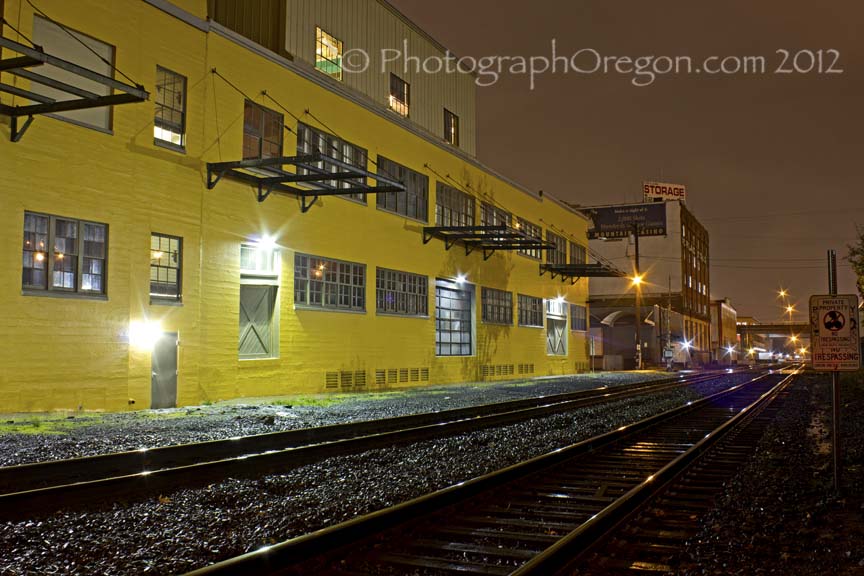 Located in the median strip of SW Naito Parkway near Taylor st. is Mill Ends Park, the World's Smallest Park.
Created by Dick Fagan and dedicated on St. Patrick's Day, 1948, the park was noted as "the only leprechaun colony west of Ireland".
It was recognized by the Guinness Book of Records in 1971. There have been several remodels.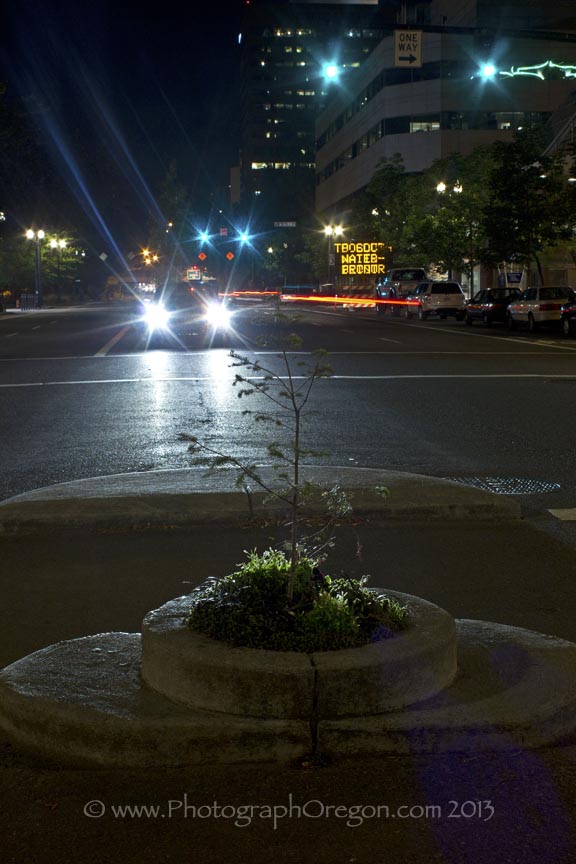 There is plenty of great architecture, both old and new for downtown street photography. This happens to be my lawyer's office building.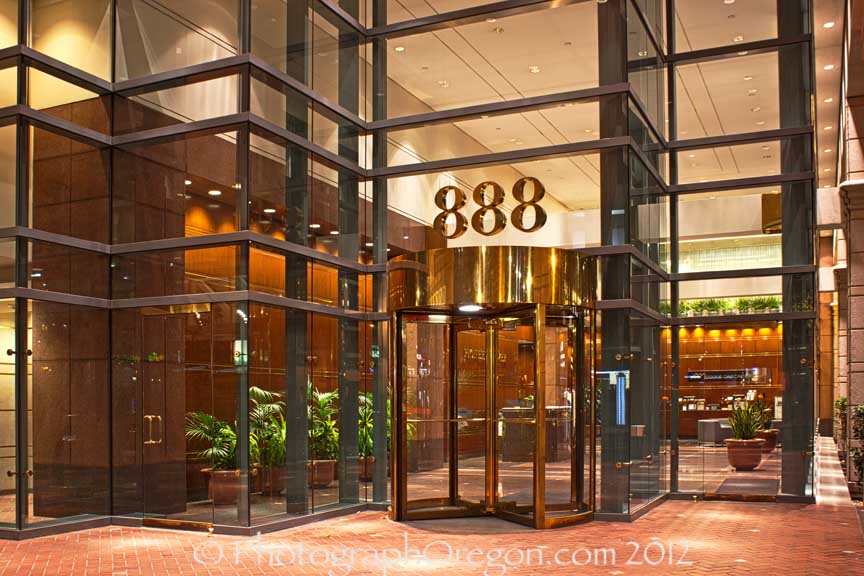 Not only is it lovely from below, but it has some great patios to shoot from out across the rivers.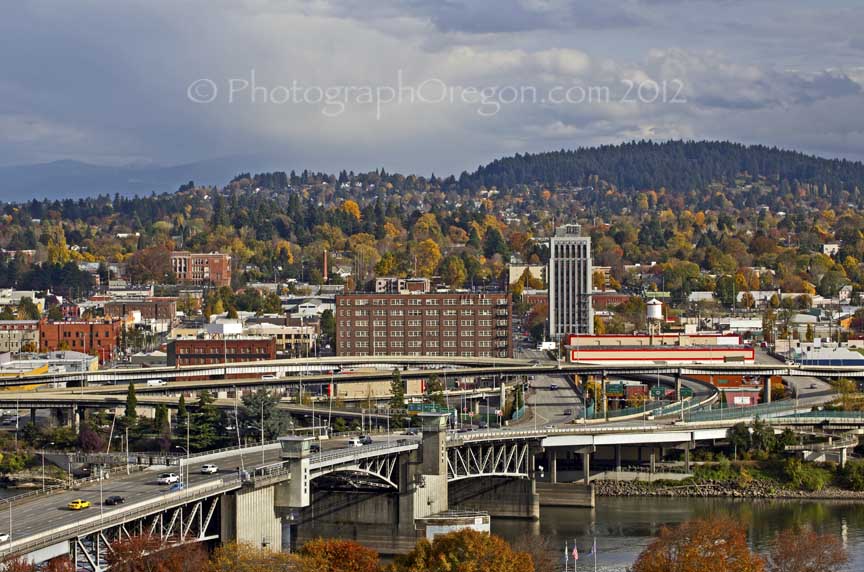 This is also one of my popular microstock images.
There are some iconic spots off of Burnside around Chinatown. At 22 sw 3rd is the original Voodoo Doughnuts. This image was taken at 2pm on a Tuesday afternoon. Still a good hour wait to get that bacon wrapped maple bar!
If you walk around this area you will find lots of cool stuff.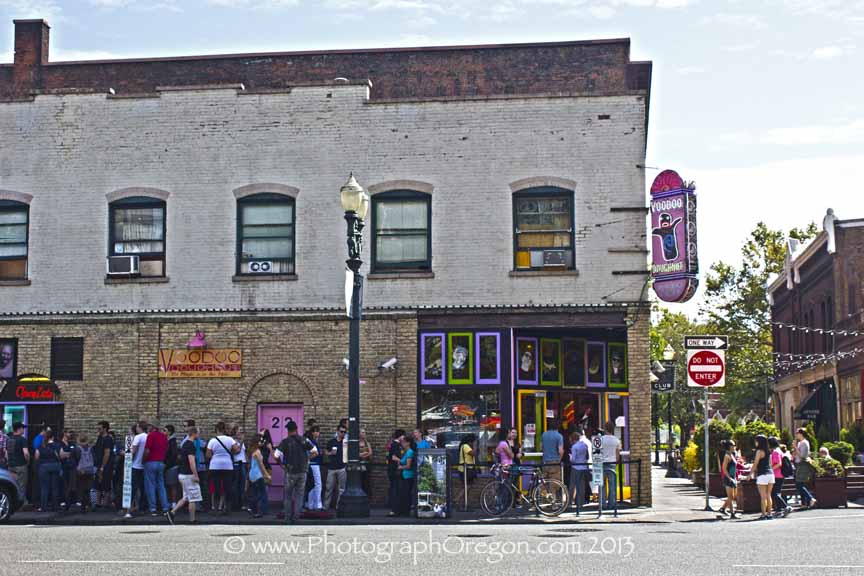 So, go out, have a great time and remember....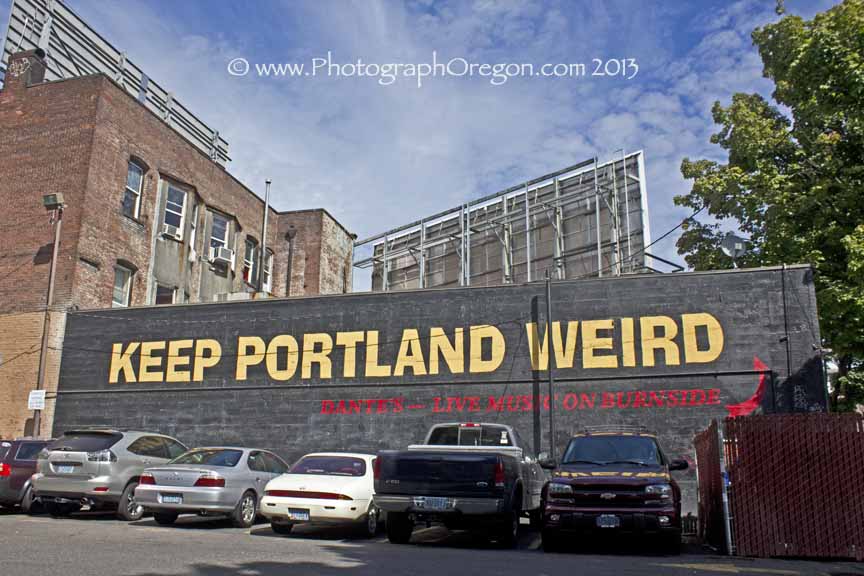 ---
Downtown Street Photography Tips From The Pros
---

---