Cascadia Cave
The Cascadia Cave (which is really a rock shelter more than a cave) was our ice breaker for the year 2014. We wanted to do something awesome on New Years Day that involved caving. Our friend Brent knows all, so we called him and asked for a recommendation. Knowing that we love both caves and indian rock art, he pointed us in this direction as with it's many pictographs and petroglyphs it is considered one of the most significant cultural resources of the indigenous peoples of the Cascade Mountains and the Willamette Valley.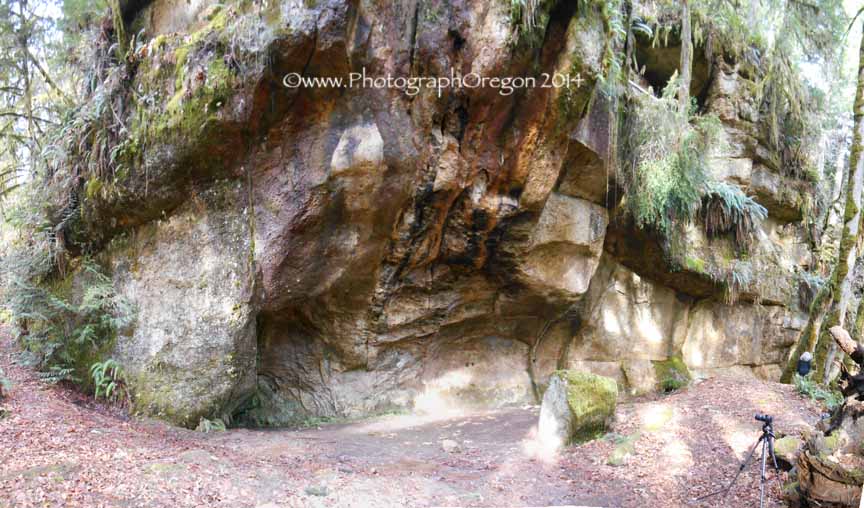 We took off with Koda, our trusty wolf guide and headed out over the pass. There was not a drop of snow. It was a little crazy.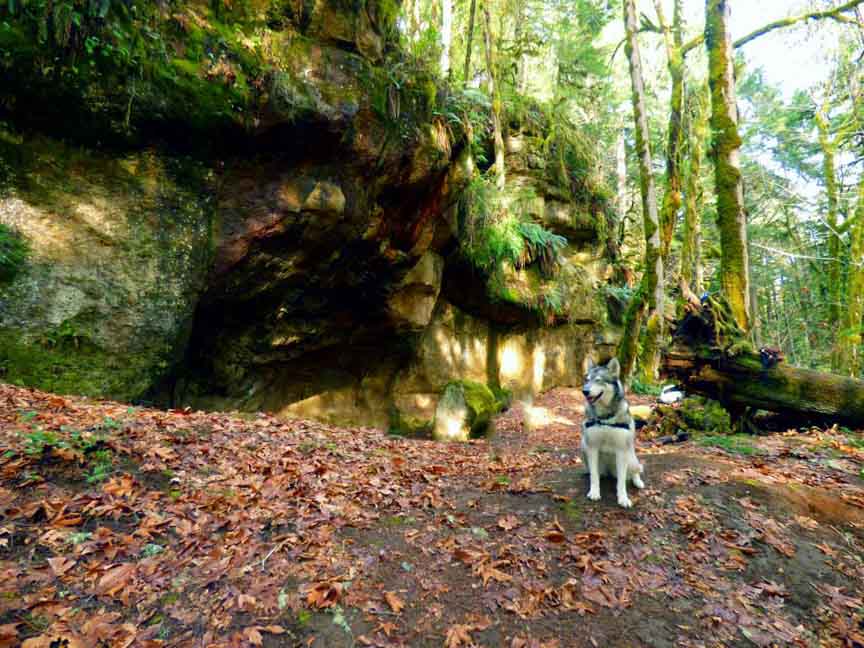 We found the Cascadia State Park and wow is it lovely. There is a waterfall there that we ended up not having time to go explore but you should if you go.
We had waypoints with us, which was great because had we not, we would have likely walked right past it.
Along the trail we found a lot of really interesting little holes and such.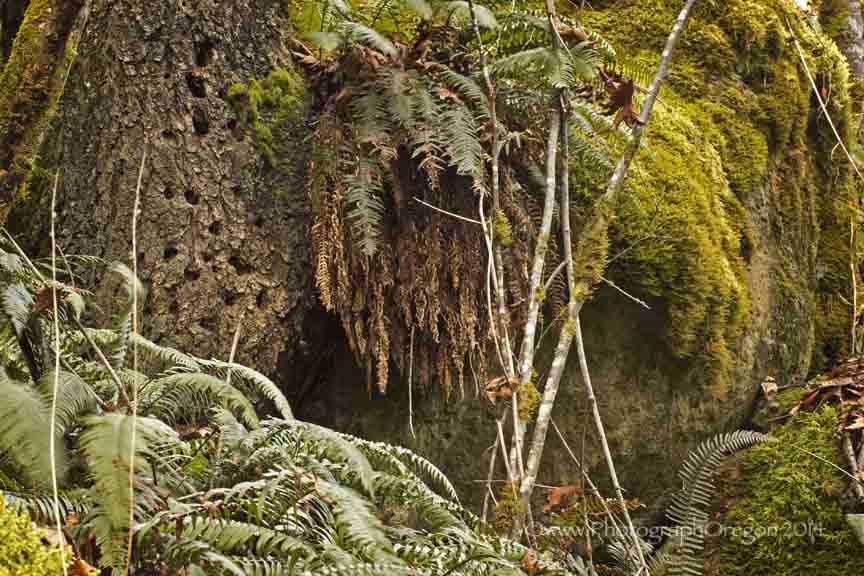 It is very spooky in some places.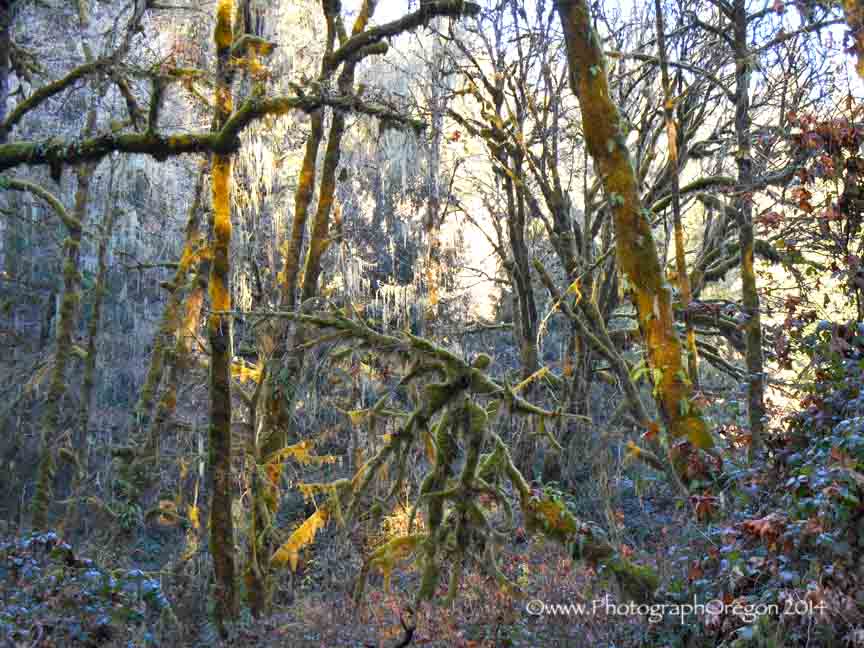 And still lovely.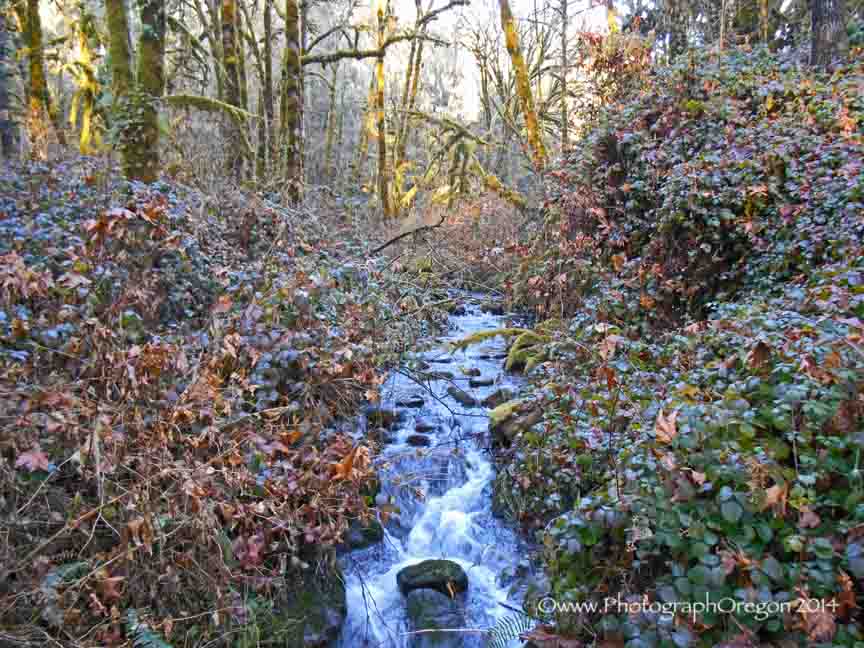 There had been some rain so the opportunity for great reflection shots was endless.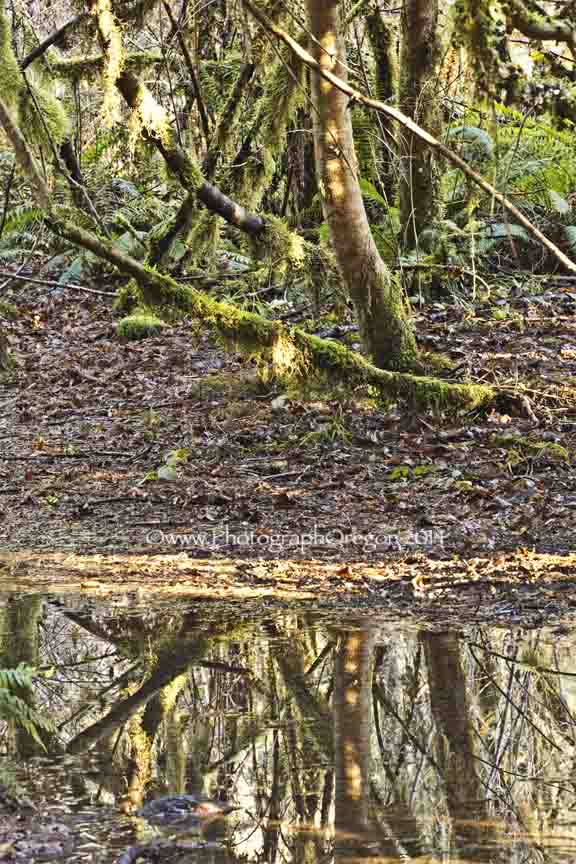 Along the trail just laying in a puddle we found the Sith. We rescued him and he became our mascot for many journeys, but this was his first.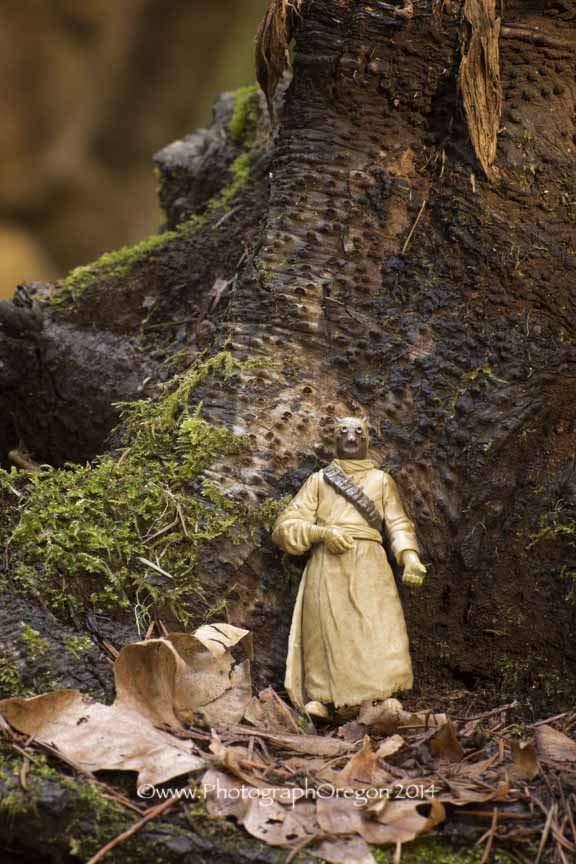 History Of Cascadia Cave
The Cascadia Cave rock shelter sits up on a hill along the original Indian trail that went to the Lost Lake and the Lost Prairie region of the Cascades then connected with other trails used for berry gathering and trading. In 1865 it became the Santiam Wagon Road, the trade and military route joining the Willamette Valley with central Oregon. A section of that road is now part of Highway 228.
This section ended in a blackberry bramble that would have required a machete or a herd of goats to get past.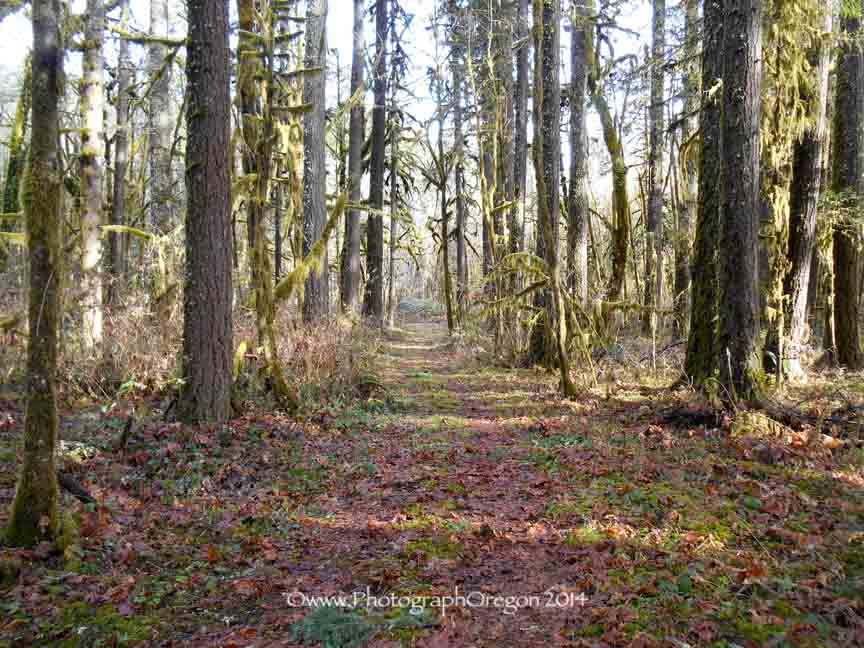 There was research done by archeologists in the 1930's, 60's 70's and 80's which suggest that the cave has likely supported human activity for at least 7,900 years. Overall mostly though, they and looters did a lot of damage in the process. Even more damage has been done by people touching and taking rubbings of the petroglyphs. This has caused massive scaling of the walls, and the overhang. Many of the petroglyphs are now completely gone.
The ones that are left though are pretty awesome. These are the bear tracks.  (They were my favorite.) They mark that this shelter is a place of bear power. Bears are very good fishers for salmon.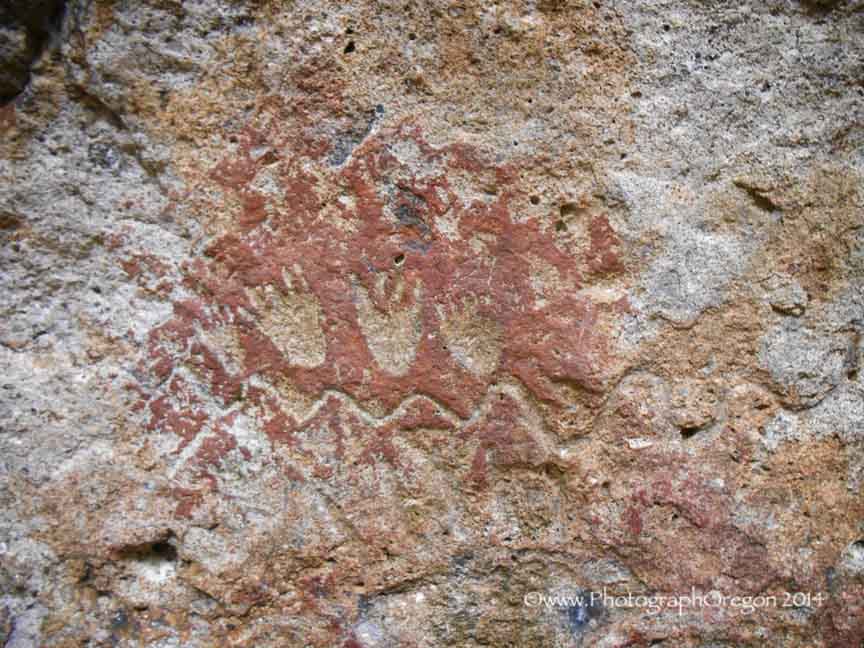 Here are some of the more prominent petroglyphs.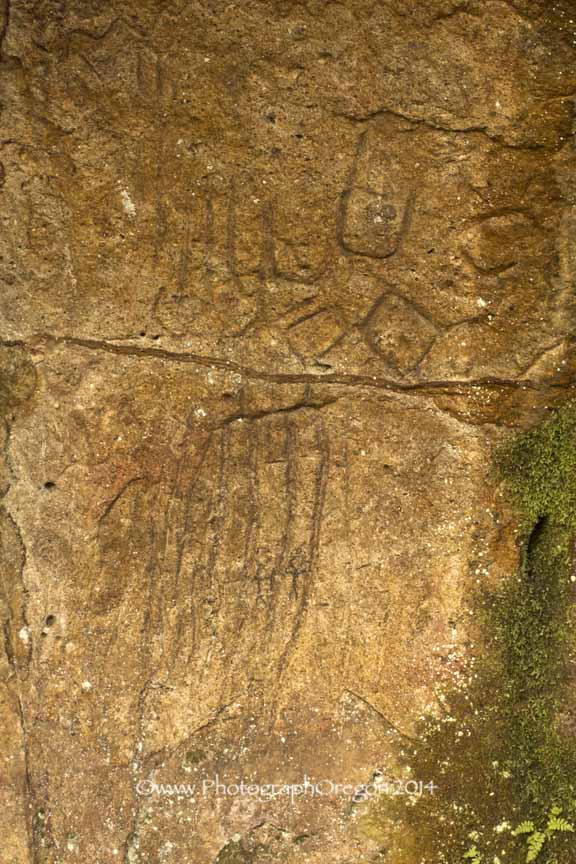 The Sweet Home Ranger District leads tours to the site. Even though we went alone, I highly recommend that you arrange to go via the ranger tour. One of the main reasons being that as per our normal protocol with caves and indian art, to avoid vandalism, I won't post the coordinates :)
This shelter a spiritual place for the Santiam Band of the Kalapuyaand Molalla people and should be treated with reverence.
---
Contact Info For Sweet Home Ranger District
---
---
---
---