Cape Lookout B-17
In my continued quest for airplane wrecks I'd heard about the Cape Lookout B-17 wreck. While we were on a trip to the coast I decided to try and locate it.
I found a little map that had the place marked. What luck!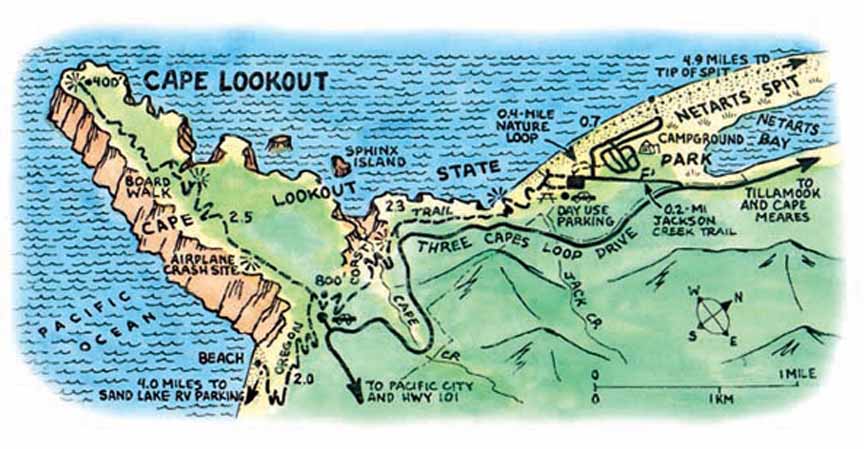 I had heard a few times about a wrecked Flying Fortress on Cape Lookout and when I went after it I will say, this was the most difficult of the wrecks to find.
The Christmas Valley wrecks, once located, were obvious. What's left of this plane is hidden under brambles and such up the side of an extremely overgrown and muddy hillside.
Time and location have almost erased all that is left.
My husband and I headed down the trail and had no trouble finding the memorial marker. After that was when things went a little awry. I wanted pictured of PARTS.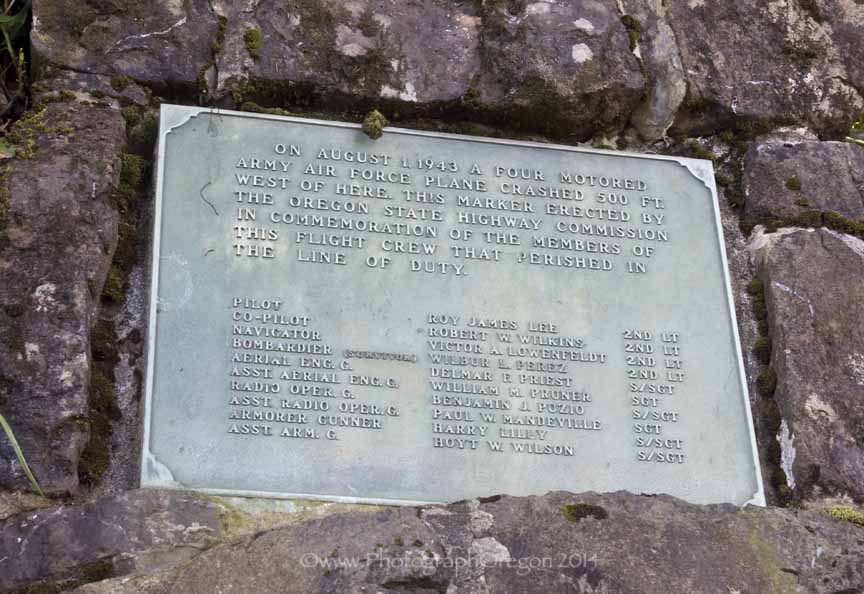 The marker says "A four motored Army Air Force plane crashed 500 ft west of here." Well, now, that's a little vague considering it's overgrown and the side of a big cape. I left Jerry at back at the marker because he was surely not going to climb the muddy hillside through the blackberries and other pointed foliage in search of this with me. I needed a spotter anyway.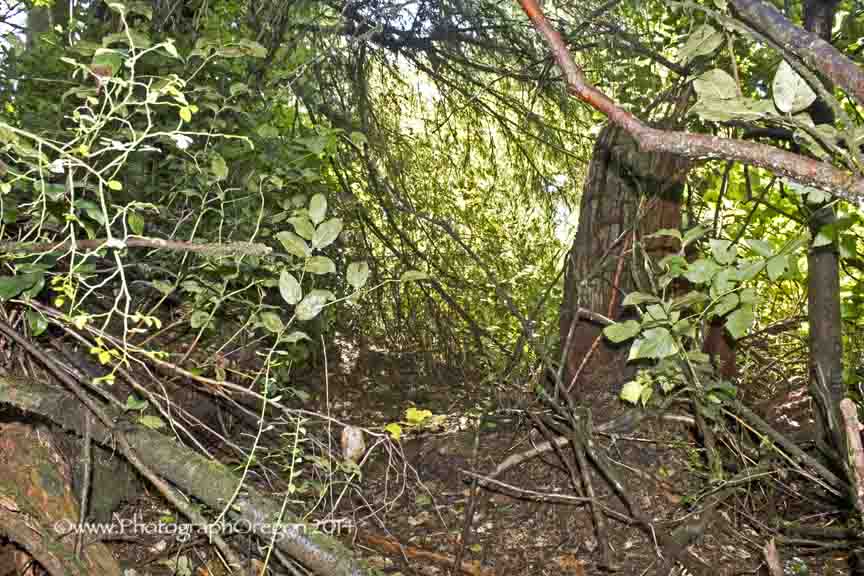 …..and that was the start of how things went wrong.
I did crawl up there, slid a few times, got gouged by some mean plants and did find some parts
At some point in the conversation Jerry mentioned that the car was a long way back, so when I got to the marker and he was gone, I assumed he headed back for the car and so I did too.
I was hiking in with this woman explaining why I looked like I had wrestled a bobcat in the mud. When we got close to the car I said something about good to be back and hoping my husband was at the car. She said....
"I just hope he wasn't that one guy I saw walking way back there. He looked pretty unhappy."
"Uhhhh...was he a big Pureto Rican guy in a red shirt?"
She looked stricken.
"He was going the other way."
"Uhhhhhh....ohhhhh."
I turned around.
While I was up the hillside on an unmarked trail-ish bit of mud, Jerry had come looking for me and passed where I was, so he continued on down the switchbacks until he decided there was no way I had gone that far. All of a sudden my phone had some service and I got a text.
"That's NOT 500 ft."
Uh...nope.
We did catch up on the trail and had a nice stroll back to the car. I promised no more hikes for the trip. (I had whale watching planned for the next day anyway!) Jerry was happy that I was successful in my parts hunt. All was well.
.
The view is pretty nice too.
History Of The Cape Lookout
B-17 Crash
The crash happened mid-day August 2nd 1943. The B-17 crashed in to the side of the cape in heavy fog.
This flight was going to be the crew's last flight before heading to Europe.
They were scheduled to join several other B-17's in a navigational training exercise from Pendleton Field to Cape Disappointment, Washington and were supposed to be flying at 20,000 feet and should have been with other aircraft in the training flight but Roy Lee, the pilot, was late for briefing so the other planes left them and they headed out alone.
They ended up lost in the fog, flying 50 to 100 feet off the water. Cape Lookout rises 900 feet above the Pacific Ocean so they hit it.
"We only needed about fifty feet I think" Wilbur, the lone survivor said during an interview for a documentary in 1992.
When the plane crashed at approx. 200 mph, Wilbur went through the nose bubble, flying through the trees, soaked with condensation, and flammable gas and found himself hanging upside down from a tree by a boot lace.
He heard machine gun rounds going off and initial thought was that a crewman was shooting to try and call for help.
In his efforts to get free Wilbur rolled off the edge of Cape Lookout but stopped falling down the nearly vertical cliff when he snagged on a propeller from the plane that had rolled right to the edge and got stuck in the muddy side of the Cape a right near the top.
Wilbur was stuck there for 36 hours. At least two of the other crewmen survived the crash and lived for hours. All he could do was listen to his crewmen's cries of agony. He could not see them, or help them. 
Pacific City residents spotted flames on the cape later that night when the fog cleared. Coast Guard searchers set out for Cape Lookout to see what was going on. They had to approach from the beach below and there was a lot of confusion. By the time rescues got anywhere near the wreck it was around 1am and the only person left alive was Wilbur.
He shared his story with Oregon viewers in the documentary Fallen Fortress at Cape Lookout which aired September 3rd 1993 on OPB.

Wilbur Perez passed away Friday, March 20th, 2009 in Escondido, California
Map To Cape Lookout B-17 Wreck
---
Return To Oregon Airplane Wrecks
---