Burns Night
Burns Night is the evening where we honor the Scottish poet Robert Burns. We have a Burns supper, which is a pretty formal affair with drinking and poetry and haggis and drinking. As you move along in these Celtic affairs you'll see we have a common theme.
A fine Burns Night Haggis awaiting it's address is a thing to behold.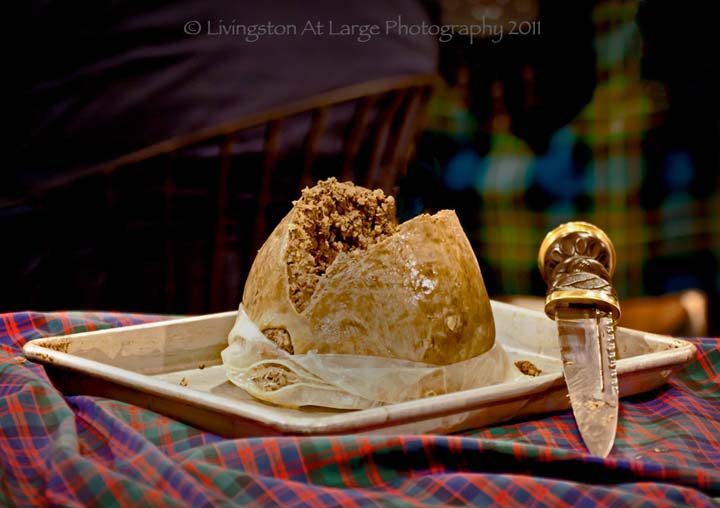 On this occasion there is always recited The Address to The Haggis. Written by Robert Burns.  (The full Address is at the very bottom.)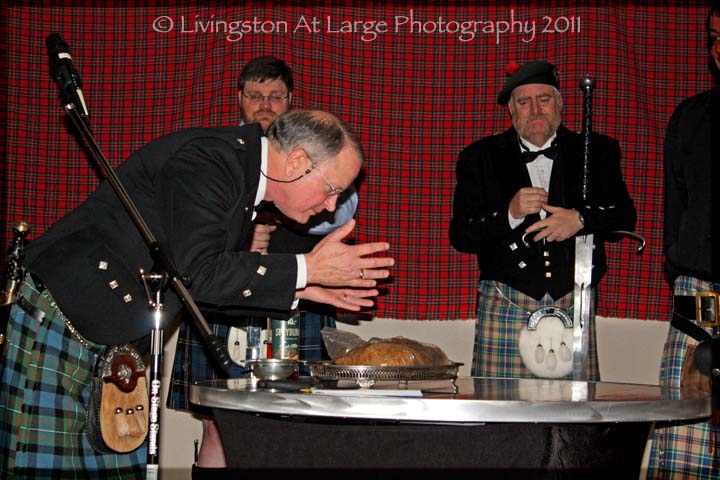 Haggis is a Scottish fare that, well, you either love it or hate it. I am picky as to who makes it. If it is not done right it tastes like Alpo. If it is done right I can eat it for days like turkey. Haggis and scrambled eggs, Haggis sandwiches etc. Don't ever ask what's in it, it's worse than hot dogs.
This fine Haggis pictured at the top of the page, came from Charles Lamb, of Lamb Etc.
I was the recipient of the leftovers because it was amazing and my Scottish DNA could not bear that some might get wasted….and of course since I was wasted and so was everyone else……I nabbed it.
I am now so full of sheep bits my hair is starting to curl.
Once again there is dancing.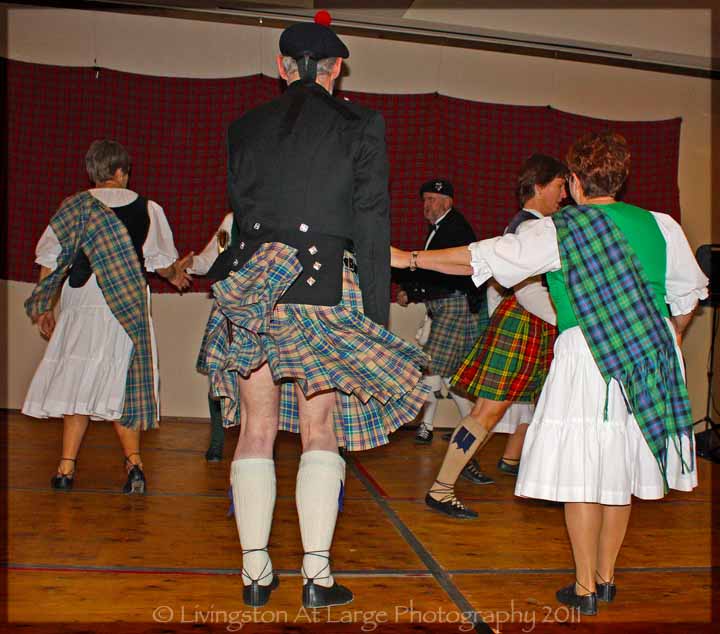 In this case the dancing is so merry it almost answers that question "What does a Scotsman wear under his kilt!"
We also had the Bend Fire Department's Pipe and Drum brigade. They are a pretty good group and might fine to watch play and you know, photograph :D
Personally, I think the word has gotten out and they made their kilts a wee bit longer :'(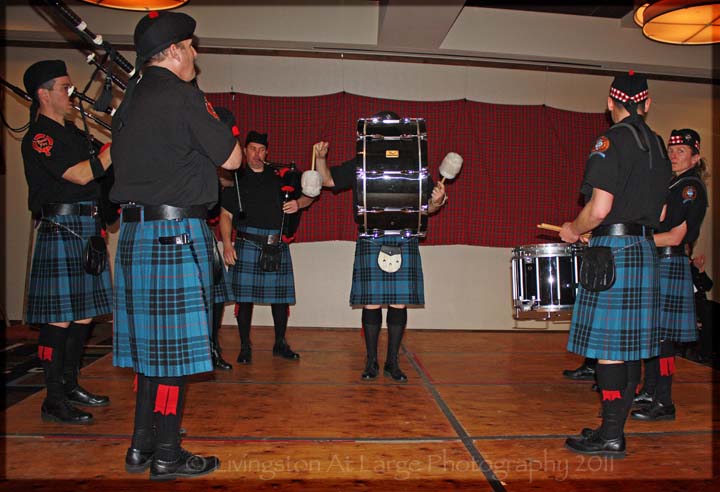 All in all, Burns Night is a most civilized affair. Voltaire said it best.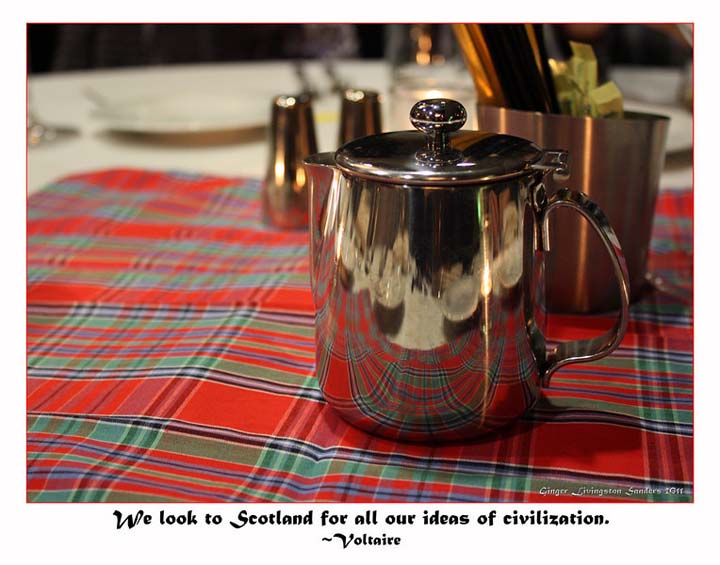 ---
Burns Night Address To The Haggis
Fair fa' your honest, sonsie face,

Great chieftain o' the puddin'-race!

Aboon them a' ye tak yer place,
Painch, tripe, or thairm:

Weel are ye wordy o' a grace
As lang's my airm.
The groaning trencher there ye fill,

Your hurdies like a distant hill,

Your pin wad help to mend a mill
In time o need,

While thro your pores the dews distil

Like amber bead.
His knife see rustic Labour dicht,

An cut you up wi ready slicht,

Trenching your gushing entrails bricht,

Like onie ditch;
And then, Oh what a glorious sicht,

Warm-reekin, rich!
Then, horn for horn, they stretch an strive:

Deil tak the hindmaist, on they drive,

Till a' their weel-swall'd kytes belyve

Are bent like drums;

Then auld Guidman, maist like to rive,
'
Bethankit' hums.
Is there that ower his French ragout,

Or olio that wad staw a sow,

Or fricassee wad mak her spew

Wi perfect scunner,

Looks down wi' sneering, scornfu view

On sic a dinner?
Poor devil! see him ower his trash,

As feckless as a wither'd rash,

His spindle shank a guid whip-lash,

His nieve a nit:

Thro bloody flood or field to dash,

Oh how unfit!
But mark the Rustic, haggis-fed,

The trembling earth resounds his tread,

Clap in his wallie nieve a blade,

He'll make it whissle;

An legs an arms, an heads will sned,

Like taps o thrissle.
Ye Pow'rs, wha mak mankind your care,

And dish them out their bill o fare,

Auld Scotland wants nae skinking ware

That jaups in luggies:

But, if Ye wish her gratefu prayer,

Gie her a Haggis!
---
No one says it like the Scots!
...and now we bid you "Auld Lang Syne."
(Another by Robert Burns)
---
---
---
---
---

---